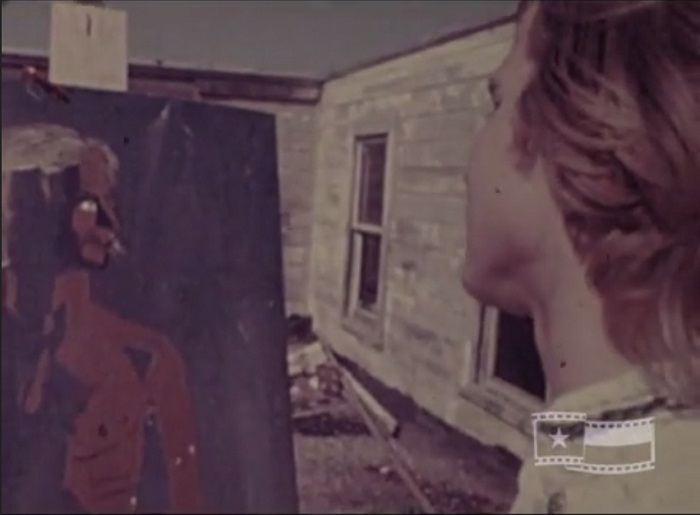 Date produced:
Filmmaker(s):
Country of Production:
United States
Duration:
00:10:17
Colour:
Kodachrome
Sound Notes:
Silent
Awards/Recognition:
Texas Archive of the Moving Image list of titled amateur films
Description:
"This experimental film by Kenneth Anthony (credited as Ken Anthony) is a twist on the novel The Picture of Dorian Gray by Oscar Wilde. The main character, a young man, has a portrait of himself in a contemporary style. Over the course of the film, images of traditional paintings begin appearing on his body, much to his concern. After he leaves, his female companion is chased by the portrait. As more images appear on his body, the young man decides to destroy the portrait. He fails, however, and turns into a work of contemporary art himself. He is sent to a gallery by the women in the film, all of whom fall in love with the portrait. The final shot indicates that the portrait may come to life" Texas Archive of the Moving Image.
Resources:
"The Kenneth L. Anthony Experimental Films - The Parody of Dorian Gray." Texas Archive of the Moving Image.
Locations:
Nueces County, TX (Filming)
Subjects:
Genre:
Form:
Tags:
Repository:
Texas Archive of the Moving Image
Video Link:
---