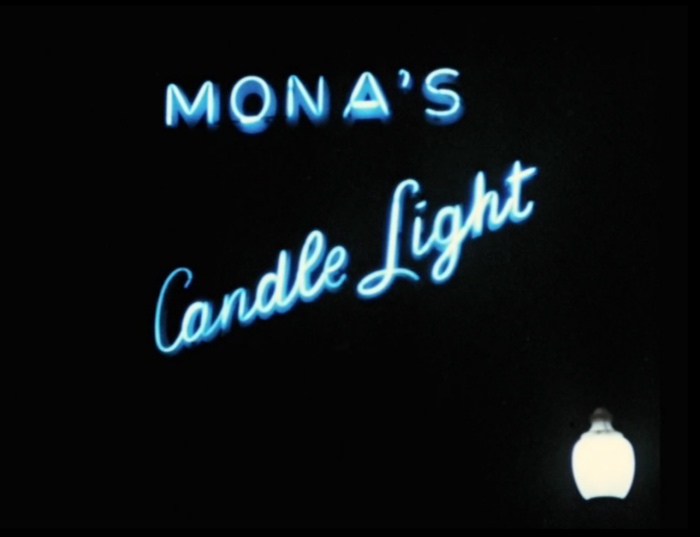 Identifier:
DVD10235 (Source: UCLA Library Catalog)
Date produced: 1950
Duration:
00:07:59
Languages:
English
Format:
16mm
Colour:
Colour
Sound:
Sound on film
Awards/Recognition:
UCLA Film & Television Archive list of titled amateur films
Description:
"This all-too-brief film, discovered at a flea market, depicts patrons of a lesbian bar (probably in San Francisco circa 1950) and performances by drag king Jimmy Reynard and singer Jan Jensen, singing American standards, including "I'll Remember April" and "Tenderly." A deceptively simple document, it presents exceedingly rare images of queer life on its own turf, and on its own terms, before gay liberation." UCLA Film & Television Archive.
Resources:
The film's preservation was funded by the Women's Film Preservation Fund, the members of Outfest and the Ronald T. Shedlo Preservation Fund.

This film is held by the UCLA Film & Television Archive.
Locations:
San Francisco, California (Filming)
Relevant Locations
Subjects:
Genre:
Form:
Tags:
Repository:
UCLA Film & Television Archive
Screenings:
Screened as part of the UCLA Festival of Preservation in 2011, Los Angeles, CA
Screenings Map
Viewing Notes:
"Footage begins with brief establishing shots of the exterior of the bar and its sign as well as the surrounding street. Inside, footage consists of singer Jan Jansen performing two numbers onstage at the front of the bar, with occasional pans to the audience and surrounding tables. In between, emcee Jimmy Reynard (wearing male attire and lipstick), introduces Jansen's performance," via UCLA Film & Television Archive.
Video Link:
---