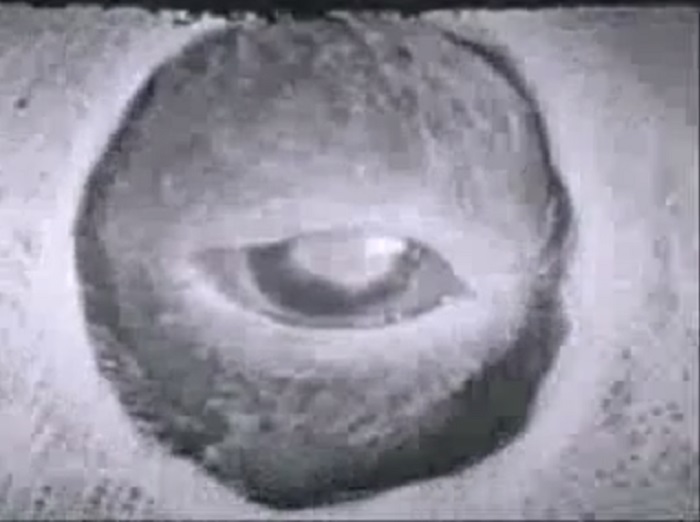 Date produced: 1935
Filmmaker(s):
Languages:
English
Length:
800 ft
Format:
16mm
Colour:
Kodachrome
Sound Notes:
Silent
Awards/Recognition:
ACL Ten Best 1935
Description:
"Keratoplasty, by Henry M. Lester, ACL, is a beautifully perfect record of the operation of a corneal transplant for leucomateous eyes, filmed entirely in Kodachrome. The operation is performed by Dr. Ramon Castroviejo, a rabbit being the subject. Aside from the fact that this clearly executed film records an important and extraordinarily difficult operation in this field, it is notable for its brilliant photographic technique in handling the ultra closeup. In much of the footage, the eye itself practically fills the frame and, in this limited field of action, Mr. Lester has successfully shown every delicate bit of operative technique that is involved in this extremely sensitive surgical procedure. The area is so lighted that no shadows are cast to obscure detail, and the amazing rendition' of the delicate bit of transplanted tissue, the suturing and the various solutions employed, all in full color, is a genuine tribute to Mr. Lester's mastery of the Kodachrome process." Movie Makers, Dec. 1935, 550.
Resources:
Discussed in "Practical Films" (Movie Makers, Nov. 1935, 475).

"Keratoplasty was originally produced on black and white film. When the operating surgeon heard of Kodachrome and saw what it could do in medical filming, he ordered the film produced all over again." Movie Makers, Dec. 1935, 536.

Several versions of this film are held by the Biblioteca de la Universidad Complutense de Madrid.
Subjects:
Genre:
Form:
Video Link:
---