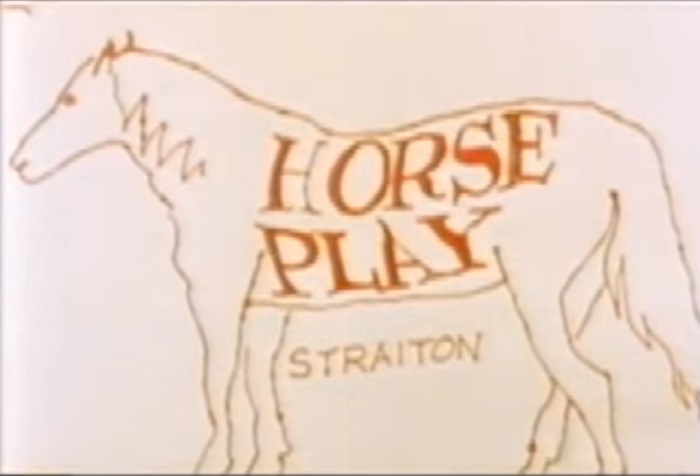 Date produced: 1972
Filmmaker(s):
Languages:
English
Duration:
00:06:31
Format:
16mm
Colour:
Colour
Awards/Recognition:
IAC Film Collection, East Anglian Film Archive
Description:
"A half-horse, half-man pursues a young woman who turns herself into the same figure. Using a spare animation style, Straiton deals with a mythological subject that reveals his personal sense of humour. A beautiful film, set to original music, that is stunning in its simplicity." Canadian Filmmakers Distribution Centre.
Resources:
Horseplay record on CFMDC. Horseplay earned Straiton a "special mention" in the animation category at the 26th Annual Canadian Film Awards in 1975.
Subjects:
Genre:
Form:
Repository:
Institute of Amateur Cinematographers Collection, East Anglian Film Archive;
Canadian Filmmakers Distribution Centre
Video Link:
---