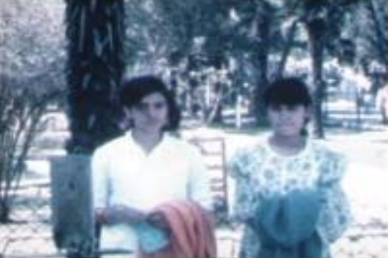 Date produced: 1971
Filmmaker(s):
Country of Production:
Mexico
Languages:
Spanish
Format:
Super8
Colour:
Colour
Sound Notes:
Unknown
Awards/Recognition:
Part of the book
El cine súper 8 en México 1970-1989
[Super 8 Film in Mexico 1970-1989]
Contestant of the Second National Independent Film contest, 1971.
Description:
"Esta cinta se basaba en una idea de David Celestinos de enviar a diversos equipos de filmación a desarrollar historias sobre lo que ocurre un domingo en la Ciudad de México de manera simultánea. El resultado fue interesante, en la medida en la que muestra la cotidianidad dominguera de diversos personajes que provienen de distintas clases sociales: un borracho llega con su compadre a la casa de la vecindad y es recibido de mala manera por la mujer, un grupo de juniors pasa el día en Cuernavaca, un hombre solitario recorre las calles y parques del centro de la Ciudad de México, un velador se aburre en el edificio que custodia, dos sirvientas pasan el día en Chapultepec, una familia clasemediera que va a misa y a pasar un día de campo... La cinta sigue el planteamiento hecho por el neorrealismo italiano de no convocar actores profesionales para presentar historias sencillas, ligeramente dramatizadas" (Vázquez Mantecón, 2012.

"This film was based in an idea by David Celestinos of sending diverse filming crews to develop stories about what happens simultaneously on a Sunday in Mexico City. The result was interesting since it showed the Sunday everydayness of diverse characters from different social classes: a drunk man arrives at his friend's house in a poor neighborhood and is received in a bad way by a woman, a group of juniors that spend their day in Cuernavaca, a lonely man that goes through the streets and parks of Mexico City, a night watchman that is bored in the building he is in charge of, two maids that spend the day in Chapultepec, a middle class family that goes to mass and to have a picnic... The film follows the idea posed by Italian Neorealism of not using professional actors to present simple stories, slightly staged" (Vázquez Mantecón, 2012).
Resources:
Vázquez Mantecón, Álvaro. El Cine Super 8 en México 1970-1989 . Filmoteca UNAM, 2012. Find this book in Filmoteca UNAM Docs
Locations:
Subjects:
Genre:
Tags:
---