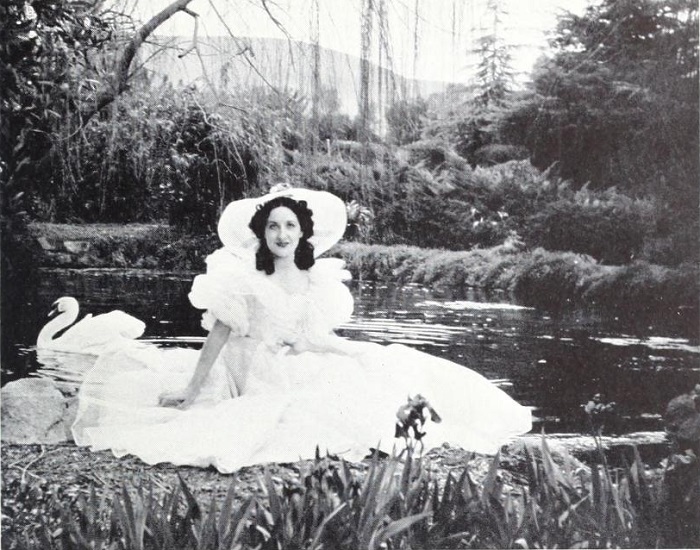 Date produced: 1940
Filmmaker(s):
Languages:
English
Length:
275 ft
Format:
8mm
Colour:
Kodachrome
Sound Notes:
Silent
Sound:
With music on disc.
Awards/Recognition:
ACL Ten Best 1940 - General Class
Description:
"Whatever that intangible thing called atmosphere may be, Harold E. Remier has created it — out of airy nothings, to judge by what he says — in his astounding photoplay, Diary. Here, in all its hues, in all its beauty, in all its tradition of courtesy and profound courage is the America of the late Nineteenth Century, told through the medium of a woman's devotion. A Southern mansion is the first setting, then the frontier. Fortunes rise and fall as the war flames. Costumes and settings of the 1890's are recreated with fidelity. Wagons collapse in the wilderness; stone houses are built; a silver mine is uncovered. And the cost, for this epic achievement, exclusive of the 8mm. film, was the staggering sum of ten dollars! Diary is particularly noteworthy for naturalness of its lighting. However he managed it, Mr. Remier. with two large flood bulbs, somehow succeeded in making each scene appear to be illuminated by the hand lamps and chandeliers visible within it. The moonlight elopement is glamorously effective; and even candlelight is simulated with success. So, in all, the picture is a distinguished achievement — a portrayal, not only of a past century, but of a part of our American heritage." Movie Makers, Dec. 1940, 577.
Resources:
Discussed by Remier in "Fun and Headaches Making an 8mm. Costume Picture" (American Cinematographer, Feb. 1941, 69, 84).

Discussed in "Closeups" (Movie Makers, Jan. 1941, 6).

The film won first prize in a Los Angeles 8mm. Club members' contest in 1941 (American Cinematographer, Jan. 1941, 28).
Subjects:
Genre:
Form:
Tags:
Screenings:
Screened by the New York 8mm. Motion Picture Club in 1940: New York City, N.Y.
Screened by the Los Angeles 8mm. Club in 1941: Los Angeles, CA
---
Do you know where this film is? Get in touch with us at amdb@ucalgary.ca.