by Dennis J. Duffy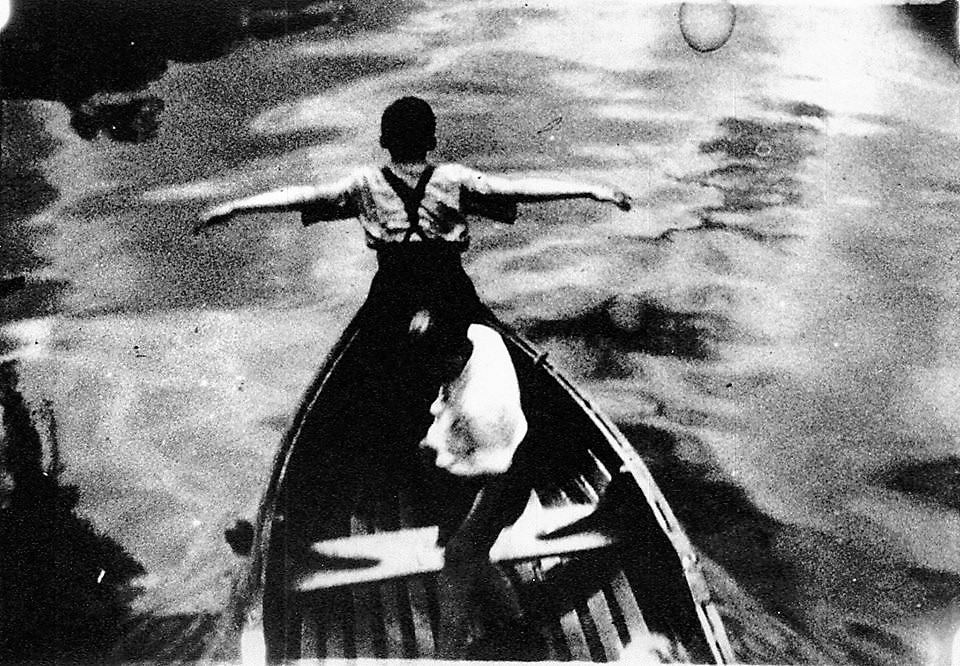 The moving images collection of the BC Archives was founded in 1978 and has since grown to 5,300 film and video titles, including several small but fascinating collections of amateur film and home movies. Some of the key holdings, listed below, feature excellent footage of British Columbia in the years 1925-1950, including cities, rural life, nature, industry, and the arts.
Amateur footage shot in Cranbrook and the East Kootenays, ca. 1925-34, by Allan H. DeWolf (1887-1967), a forestry and construction engineer and surveyor. This YouTube playlist highlights DeWolf's footage of family and community activities. Other footage depicts the construction and operation of a 14-mile-long logging flume near Lumberton, ca.1925; construction of the Mammoth Mine concentrator at Silverton; portable sawmills at work; and the trucking, unloading and scaling of logs. The collection also includes the four-reel title A Big Game Hunt in British Columbia (1926). My personal favourites from the DeWolf films are these two clips from 1926:
The Browning family lived at Britannia Beach, a mining town on the BC coast north of Vancouver, where Carleton P. Browning managed the Britannia Mine. His amateur footage mainly documents community life in and around the town, including May Day and Dominion Day celebrations, picnics, skating parties, and other recreational activities. A reel entitled [Industrial Britannia] (ca. 1926) depicts various aspects of the mine operation. Another reel, [PGE Quesnel Cariboo Mines] (1933) shows various mining operations and communities in the Cariboo Region. The Browning fonds provides a unique and interesting glimpse into the life of a self-contained mining community during the Depression.
Joe Jackson (1895-1972) was a cook, prospector, miner, outdoorsman and lodge proprietor. His remarkable amateur footage shows riverboat travel and communities on the Stikine River and placer mining in the Cassiar Region (ca. 1933-35), as well as life at Coquihalla station in the Nicola Region (ca. 1946-47). This YouTube playlist features short films edited from Joe's footage.
Francis Barrow (1876-1944) and his wife Amy spent many summers cruising the BC coast in their yacht Toketie. His amateur films of four of these voyages (1938-1941) feature unique footage of life on the lower coast: marine life, isolated settlements, fishing and logging operations, and coastwise shipping. They also record remnants of native cultures, including pictographs, petroglyphs, and the abandoned villages of Gwayasdums, Karlukwees, and Mamalilaculla. For more details, see these AMDB descriptions of the extant Toketie films from 1938, 1939, 1940, and 1941.
Oscar C. Burritt (1908-1974) and Dorothy Burritt [née Fowler] (1910-1963) were film enthusiasts and amateur filmmakers who lived in Vancouver until 1947. Their early collaborations included the impressionistic travelogue Three There and the experimental/collage films "And—" and residue 2 (all ca. 1940). Oscar became a professional cinematographer and film director for Vancouver Motion Pictures, and in later years he managed the CBC television film department at CBLT Toronto. Both Burritts were active in the National Film Society (Vancouver Branch) and the Toronto Film Society; Dorothy was co-founder of the Canadian Federation of Film Societies. This YouTube playlist includes excerpts from some of their amateur work. A Fan of the Chinese Opera, publlshed in the RBCM's online journal Curious in 2013, examines one of Oscar's most intriguing early films.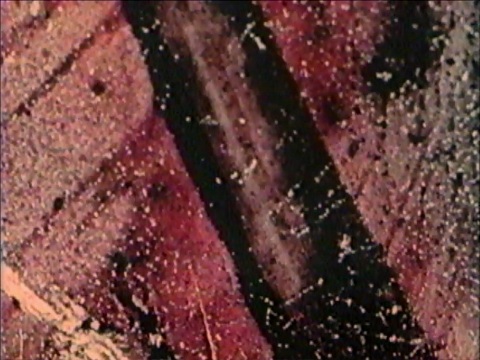 Stanley Fox (b. 1928) joined CBC Vancouver as a film editor in 1953 and went on to produce films there and at TV Ontario. In the years 1946-53, he had honed his skills as an amateur, creating some unique and individual work. The BC Archives has preserved two of his award-winning productions: the personal record Suite Two: A Memo to Oscar (1947, made with Dorothy Burritt) and the impressionistic Vancouver documentary In the Daytime (1949-50, made with Peter Varley). For a lively account of Fox's development as a cineaste, see This Week in History: Filmmaker Fox.
In the Daytime [excerpt] (Stanley Fox, 1949)
Tommy Walker (1904-1989), a professional guide and outfitter, established a big game hunting lodge at Cold Fish Lake, BC in 1948. In the mid-1950s, he began making amateur films about activities at the lodge, hunting and fishing trips, and the surrounding Spatsizi region of northeastern BC. He used these films to promote the lodge, and for lecture presentations during the off-season. The films were carefully edited and re-edited. Over time, Walker's focus shifted from big game hunting to conservation and promoting camera expeditions at the lodge. He was instrumental in the establishment of Tweedsmuir Park and Spatsizi Plateau Wilderness Park. He retired to Smithers, BC, in 1972, and his popular book Spatsizi was published in 1976.
---