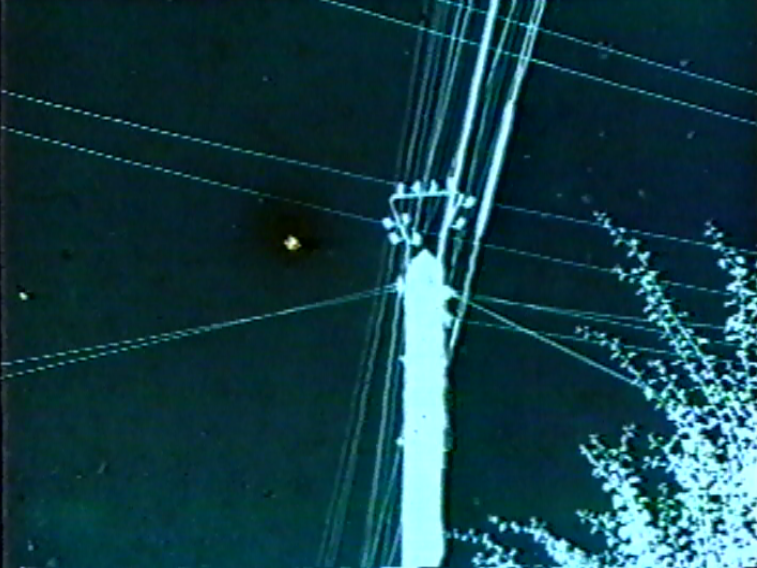 Identifier:
AAAA2556 (Source: http://search-bcarchives.royalbcmuseum.bc.ca/residue-2 [video master held by the BC Archives])
Date produced:
Filmmaker(s):
Production credits:
Country of Production:
Canada
Languages:
English
Duration:
00:04:29
Length:
121 ft
Format:
16mm
Colour:
Colour
Sound Notes:
Silent
Awards/Recognition:
BC Archives list of titled amateur films.
Description:
"Experimental film. A collage film combining found footage (on mixed film stock) with hand-painted stock and hand-scratched stock leader. No readily identifiable locations are shown." (BC Archives)

"The authorship and origins of this unusual film are not clear. Since it was found in the collection of cineaste Oscar C. Burritt [following his death], it is assumed to have been made by him as a precursor (or a response) to the [experimental] film and-, made by his future wife Dorothy Fowler [Burritt]. The Kodachrome stock in the original film has the edge code for 1938; the hidden phrase "Help the people of Denmark" may refer to the Nazi occupation of that country in 1940." (BC Archives)

Available evidence suggests that residue 2 was probably made between 1938 and 1946 in Vancouver. (D.J. Duffy)
Resources:
Dennis J. Duffy, "Report on the Film residue 2 by Angus Hanson," unpublished manuscript, 1990.
Locations:
Subjects:
Genre:
Form:
Repository:
BC Archives film collection, Royal BC Museum [video master from original]
Last Seen:
Original film seen in January 1990 by D.J. Duffy. Film was returned to Douglas S. Wilson, since deceased. Whereabouts unknown.
---