---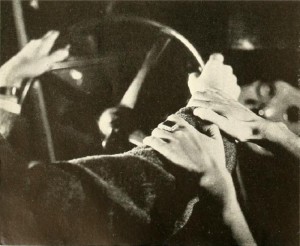 Date produced: 1934
Filmmaker(s):
Description:
"The producers of 'Chronicle' must be commended for a novel treatment. They employed the hands only to show the life of a boy from his third birthday until maturity. Into this novel treatment they spun a story of the boy's downfall until he is found guilty of murder and is incarcerated. All of it was interior and was well photographed." American Cinematographer, Jan. 1936, 40.
---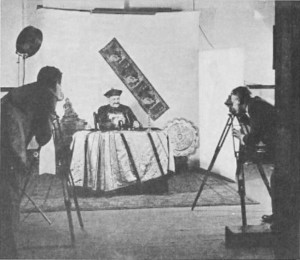 Date produced: 1930
Filmmaker(s):
Description:
Promotes the all-round activities of YMCA work and their relationship to character-building. Kenyon, a one-time YMCA athlete, has "fallen into evil companionship" and become addicted to cocaine. Under the control of Chinese underworld kingpin Chang Yat, he aids in the kidnapping of a white girl. Afterwards, he discovers his old "Y" pin and recalls the role of YMCA athletics in shaping his character. Seized with remorse, he overpowers Chang Yat and helps the girl escape. Later, Kenyon returns to the YMCA. (D.J. Duffy, condensed from "Y.M.C.A. Cinema Club Produces Smart Film," Toronto Daily Star, May 31, 1930, p. 30.)
Film was sponsored or co-produced by the Central Y.M.C.A. of Toronto, and written by the club's secretary, H.G. McKinley.
---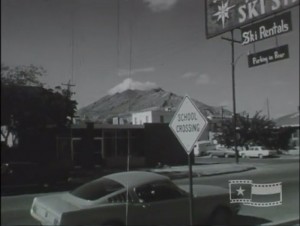 Date produced: 1968
Filmmaker(s):
Description:
"This film captures scenes of men in El Paso posing, walking, climbing, performing fake fights, and acting out humorous scenes while the man behind the camera experiments with effects and film speed. The outcome is an entertaining film full of interesting visuals" Texas Archive of the Moving Image.
---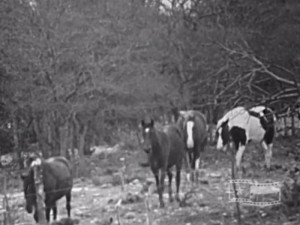 Date produced:
Filmmaker(s):
Description:
"This amateur film chronicles several young ranchers in their day-to-day activities. The film is divided into six chapters, each highlighting a different theme. Setting the scene with shots of a river bend and surrounding cliffs, the movie shows two young men skipping stones by a creek. After playing around with rocks and a rope swing, they drive back to 141 Ranch. At the ranch, they take care of their cattle and spend quality time grooming and riding their horses. The last chapter introduces a strange boy, who startles one of the ranchers as he washes a frying pan outside. The film ends with the young men riding their horses towards the camera" Texas Archive of the Moving Image.
---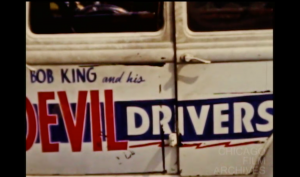 Date produced: 1952
Filmmaker(s):
Description:
"It stars a young boy, named Bill, who writes to his friend Jim, reflecting on their times together the previous summer. Title cards of the boy's handwritten letter are interspersed with images of their summer highlights, including scenes of fishing, automobile stunts of "Bob King and his Devil Drivers," and a motorcycle hill climb competition." Chicago Film Archives
---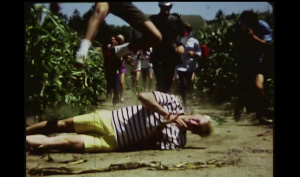 Date produced: 1971
Filmmaker(s):
Description:
"The film depicts a Boy Scout's walk through a rural setting. He's later joined by a group of children who follow him through meadows and corn fields." Chicago Film Archives
---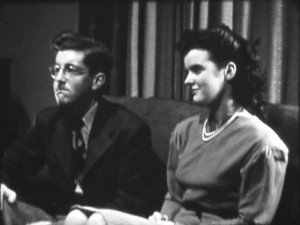 Date produced: 1946
Filmmaker(s):
Description:
At home in the evening, a sophisticated young woman entertains an awkward male friend of her brother. They make small talk and dance to records -- but the boy's social anxiety overwhelms him, and he disappears in a puff of her cigarette smoke. (D.J. Duffy)
---
Date produced: 1955
Filmmaker(s):
Description:
"A Margaret Conneely amateur film starring St. Tarcissus' Cub Scout Pack 3969 in a circus production. Children dress as both circus animals and performers." Chicago Film Archives
---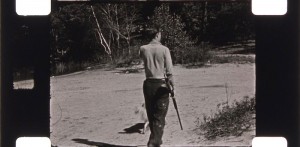 Date produced: 1937
Filmmaker(s):
Description:
"Hunting, cast of "Boy," played by Winthrop Rolfe, and "Dog," played by Teddy. Boy, walks with Dog through the forested mountainside, gazes at views over the alley, drinks water from a rushing stream, and kneels to shoot at birds." Notes by (NHF) Chris Reed and Chris Castiglia, June 2013
---
Date produced: 1920
Filmmaker(s):
Description:
"Campus Smiles uses a playful tone to document the faculty, student body, and life at UW-Madison during the early 1920s. This documentary short is a compelling chronicle of the local culture at one of the nation's largest universities and offers a glimpse into the undergraduate sphere of the immediate post-WWI era. In it, humorous intertitles penned in early twentieth-century American slang introduce campus personalities and comment on social events." Archive.org
---
Total Pages: 2