---
Date produced: 1966
Filmmaker(s):
Description:
"The story of the common brown land snail, found in California and other parts of the U.S." Oldfilm.org
---
Date produced: 1937
Filmmaker(s):
Description:
Film record of a cattle roundup at Paicines Ranch in California.
---
Date produced: 1932
Description:
Documentary footage of the 1932 summer Olympics held in Los Angeles, California. Produced by the Los Angeles Amateur Cine Club.
---
Date produced: 1932
Filmmaker(s):
Description:
"Those who have been in the San Francisco-Oakland district will surely remember the impression made by the harbor and shipping: well, Mr. Fox utilized this as a basic part of his story. Moreover, he utilized a little-known aspect of it — the port of "Ghost Ships" — a section of the harbor in which scores of old, condemned sailing-ships and some old shipping-board steamers, too, are tied up, decommissioned, and slowly rotting, cared for by a few old sailors turned watchmen. Mr. Fox used this background, and, for actors, he chose one of these old sailor-watchmen and his dog. His film was a simple little picture, but more than ordinarily interesting because of the way he wove his background into the story, and the fact that everything combined to make the film natural — believable." American Cinematographer, March 1934, 468.
---
Date produced: 1933
Filmmaker(s):
---
Date produced: 1951
Filmmaker(s):
Description:
Film record of the 1951 and 1952 Rose Parades.
---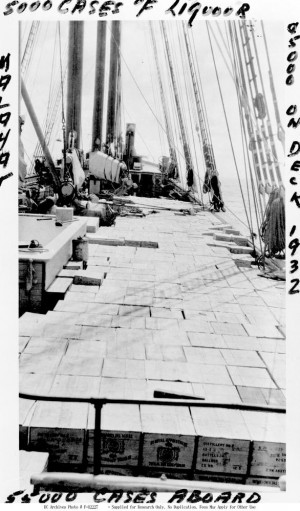 Date produced: 1933
Filmmaker(s):
Description:
"Depicts a rum-running expedition from Victoria to "Rum Row" off the California coast with the mother ship M.V. Malahat. The tender M.V. Hickey is shown transferring cases of liquor to American vessels and avoiding US Navy cutters. At San Martin Island, Mexico, the Hickey puts in for repairs." (BC Archives)

NOTE: The original reversal film was lost in the 1990s after being sent out for video transfer in Vancouver. Only the BC Archives analog video transfer is extant.
---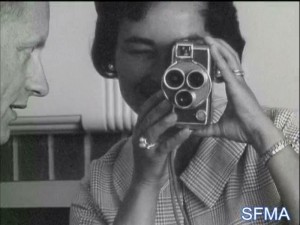 Date produced: 1960
Filmmaker(s):
Description:
"Welcome San Francisco Movie Makers opens with a montage of classic San Francisco sights, setting the backdrop for the first meeting of the San Francisco Movie Makers Club. After an introduction of the club's members and its activities, filmmaker Dr. Frank S. Zach, along with his wife Helga, proceeds to demonstrate the proper use of 8mm and 16mm cameras and film sound recording techniques. Shot, scripted, edited, hand titled and over dubbed with music by Dr. Zach, this film seeks to encourage, teach, and recruit image makers." centerforhomemovies.org
---
Date produced: 1938
Description:
"The Golden West, as this amateur movie was titled by its maker. whose identifty is lost, tours America's Riviera," as the film rather grandiosely labels the Los Angeles region.... It focuses on public places and seldom the filmmaker's family members, who are onscreen largely to illustrate local customs...." (Scott Simmon) During a ride on a blimp, the filmmaker shoots aerial footage of Los Angeles and area, including some of the local film studios. Other sequences include a visit with B-movie actor George O'Brien, on set at RKO, and a Shriners Parade at the Los Angeles Memorial Colosseum, where floodlights illuminate floats representing various Hollywood studios.

The filmmaker is not credited. In archivist Lynne Kirste's commentary for the excerpt in Treasures 5, he is described as an unidentified amateur filmmaker from Pennsylvania.
---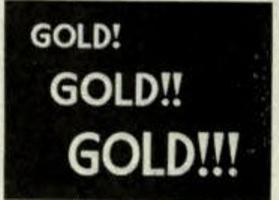 Date produced: 1940
Filmmaker(s):
Description:
"After studying the early history of the West, fifth grade students and their teacher at the University School, Lexington, Ky., donned the costumes of Western pioneers and filmed Gold! Gold!! Gold!!!, the story of an early pioneer who crossed the frontier into California. Lillian E. McNulty was the cameraman" Movie Makers, October, 1941, 470.
---
Total Pages: 5