---
---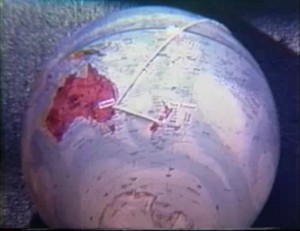 Date produced: 1988
Filmmaker(s):
Description:
"In May-June 1988, Robbins Barstow and his wife Meg, of Wethersfield, Connecticut, USA, made a six-week trip around the world. Places visited include Hawaii, Austrailia, New Zealand, Singapore, Thailand, India, and London, England." Archive.org
---
Date produced: 1959
Filmmaker(s):
Description:
"Another of Mr. Horovitz's fine travel films of the Orient. This time the city of some 400 Buddhist temples, Bangkok, where the Emerald Buddha may be seen. the city is old but some of its new areas are modern. We visit several areas of the city including its waterfront where a large part of the population continues to live with its busy traffic of small boats and river merchants" PSA Journal, Nov. 1959, 48.
---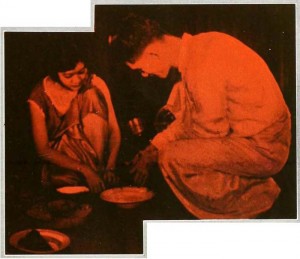 Date produced: 1930
Filmmaker(s):
Description:
"The feature length photoplay produced in Siam by Nai Bernard Juangbhanich is one of the best of the serious dramatic efforts produced by amateurs. The story deals with the profligacy of a young Siamese who has been educated in Europe. Feeling superior to an ordinary business career, the young man determines to write, with the consequent search for "experience and atmosphere." In the succession of romantic episodes that follow, the theme of the tale is developed with extraordinary skill and, in spite of the manifest satire in several of the sequences, the picture includes many sincere glimpses into the social life and customs of the upper classes of Siam. Completely blinded and embittered as the result of his folly, the protagonist finally comes to terms with himself and actually does succeed as an author. Although this plot follows a familiar outline, Mr. Juangbhanich again proves that it is not the essential plot but the treatment that counts. The picture includes flaws both in photography and continuity but they appear unimportant in view of the general photographic quality and the epic nature of the treatment. It was recently screened for the staff of the Academy of Motion Picture Arts and Sciences." Movie Makers, Dec. 1930, 759, 787.
---
Date produced: 1964
Filmmaker(s):
Description:
"Siam is a better than average travelog about this oriental country. The narrator is careful to point out the odd and the unusual, while the camera depicts every day events in a subjective manner as well as catching some unusual scenes usually missed by the casual tourist" PSA Journal, Sept. 1964, 51.
---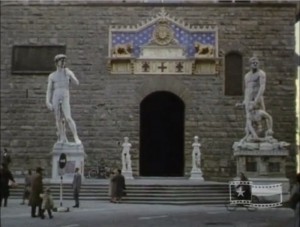 Date produced:
Filmmaker(s):
Description:
"This amateur film captures Edwin and Minnie Mayer's worldwide adventure across Australia, Asia, Africa, and Europe in the 1950s. This segment documents stops in Thailand, India, Egypt, Greece, Vatican City, Italy, the Netherlands, and England" Texas Archive of the Moving Image.
---