---
---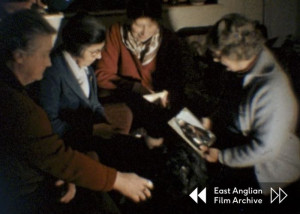 Date produced: 1965
Filmmaker(s):
Description:
'Silent film shot by Miss Philippa Miller recording scenes of people and activities around the 1930s-style bay-fronted terraced houses and gardens in a small residential close at different seasons of the year. Miss Miller lived in Norwich so the film has provisionally been linked to Norwich, but identification of the location would be welcome. The film captures the relaxed and friendly relationship between the women, men and children filmed and Miss Miller behind the camera. From the film stock marks it appears that the film was shot between 1965 and 1967.
All but two of the scenes are filmed outdoors. Indoors we see four women sitting together looking at two boxed costume dolls and stroking a black poodle, and a brief scene of an elderly lady. The exterior scenes were filmed during winter, spring and summer and capture people's activities and domestic chores around their homes and gardens, their comings and goings, and various pet dogs. Scenes include: women clearing a path through snow; a row of ten sparrows on a ledge above a snowy roof; a man washing a car with cloth and bucket of water as laundry billows on a washing line; a woman dressed to go out in hat and coat carrying bags; children playing with a dog, a football, a toy pram and a toy tractor; a bride in white outfit with bouquet standing with a man, perhaps her father, and a woman chauffeur in peaked cap helping people into a car as they leave for a wedding; crocuses; another man washing a car; a boy on a tricycle; a knife grinder at work, operating his machine by treadle within a handcart with large wheels; a man mowing the lawn a man painting the front gate of a spring garden; a young man and woman; a man up a ladder cleaning windows; women with two children in matching coats; a house under construction with the timber frame of the upper storey and roof open; a woman hanging out sheets on a washing line; a woman shaded beneath a floral parasol standing in front of flowering rose bushes; a woman setting off on a bicycle; a woman holding a baby; children sitting on a lawn and playing with modelling clay; a young man; a woman at a window; a chaffinch; rose bushes; another lady dressed in hat and coat with bag going out; a woman playing ball with the black poodle; a man using an axe to chop at the roots in a hole around a tree stump' (EAFA).
---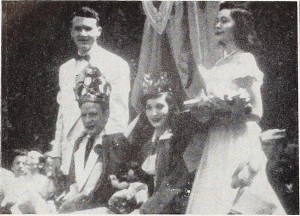 Date produced: 1950
Filmmaker(s):
Description:
"With the help of almost unbelievable luck from the weather man, Helen C. Welsh has achieved a high level of what is essentially newsreel filming. Her subject matter is in itself appealing — displays of tulips in a public park, children wearing amazing holiday headgear, dancers performing Old World figures, all climaxed by the pageantry of the coronation of a new king and queen of the festival. But Miss Welsh handles it expertly. Her viewpoints are varied and her camera work accomplished, while a wisely sparse and well recorded narrative ties the whole presentation into an attractive package. Albany's Tulip Festival is colorful, entertaining and fulsome as a record of a city's spring holiday." Movie Makers, Dec. 1950, 464.
---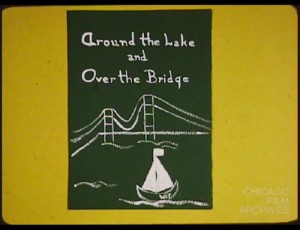 Date produced: 1965
Filmmaker(s):
Description:
"Travelogue of cities, towns, and outdoor activities found around Lake Michigan. There is a wide variety of footage, including sand dunes, beaches, parades, many shots of flowers, ships, industrial ports scenes, attractions of historic horse-and-buggy town Mackinaw City, a mansion on fire, Grand Hotel: World's Largest Summer Hotel, camping, rafting, farmers harvesting crops, and the Prudential Building in Chicago." Chicago Film Archives.
---
Date produced: 1933
Filmmaker(s):
---
Date produced: 1935
Filmmaker(s):
Description:
"Among the pictures awarded Honorable Mention is Bermuda, the Floating Gardens, a color travelog of that island, another of the competent publicity pictures made by Konstantin T. Kostich. ACL, which make the audience yearn to buy a steamship ticket and set sail. Mr. Kostich has mastered the art of this appeal, and Bermuda, the Floating Gardens is one of the best examples of his genius. Here are shown glimpses of the comfort of the ship, the colorful beauties of the island and some of the recreational facilities that are offered. There is splendid color photography throughout and numerous examples of cinematic decor which enliven the work but which do not detract from the film's primary purpose. Notable are such things as the shadow of the horse and carriage moving along the warm colored stone wall and a cleverly planned composition of a winding road banked with brilliant flowers. It would be dangerous to look at this picture around February." Movie Makers, Dec. 1935, 550-551.
---
Date produced: 1932
Filmmaker(s):
Description:
"Scenes of various arrangements and exhibits at Bramhall flower show in 1934. Interior shots of the exhibition marquees, show table displays being judged by show ground officials. The film also includes footage of the flower shows at Southport and Mottram in 1932. Various livestock classes are judged in the competition ring. The winners of each section are seen standing with their owners in front of the camera." (NWFA Online Database)
---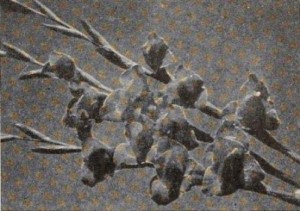 Date produced: 1952
Filmmaker(s):
Description:
"Bulbs and Beauty reveals in painstaking detail the planting, cultivating and harvesting of gladioli in the vast fields surrounding the town of Momence in the state of Illinois. In this elaborate undertaking, Haven Trecker unfolds in well planned and profusely close-upped sequences the many colorful aspects of this popular plant in the life of flower-loving America. The harvesting sequence is followed by somewhat generous footage of a flower festival, the big annual affair in glad-minded Momence; and the festival in turn is followed by a seemingly endless parade in tribute to these bounteous blossoms. Bulbs and Beauty, accompanied agreeably by magnetic sound on film, appears to have been made for informative and record purposes. It fulfills these functions in a lively and competent manner." Movie Makers, Dec. 1952, 337, 339.
---
Date produced: 1955
Filmmaker(s):
Description:
"Footage of scenic areas of Southern Utah with narration. Included are the 'Canyons of Fire,' wild flowers, hiking trails and the 'Fairy's Landing' at Bryce Canyon; Zion Canyon, the 'Great White Throne,' the 'Mountain of Mystery,' the 'Angel's Landing' and the Mt. Carmel highway at Zion National Park; and Navaho Lake at Cedar Breaks." University of Utah Marriott Library.
---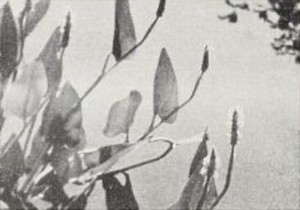 Date produced: 1936
Filmmaker(s):
Description:
"In Consider The Lilies, Fred C. Ells, producer last year of the beautiful In The Beginning, continues his tender and loving examination of the natural world. When, at the close of this year's competition, his entry of 200 feet of 16mm. Kodachrome was viewed by the judges, it was found to be just that and nothing more. The lead title assembly, which was to be completed before the Ten Best deadline, had not arrived. But, in the half reel of chromatic flower studies which the judges were able to review, Mr. Ells has distilled a delicate beauty and lyric worship of flowers of the field which are breathtaking in their perfection. Seldom has the motion picture transmuted such pure loveliness from field to fireside." Movie Makers, Dec. 1936, 549.
---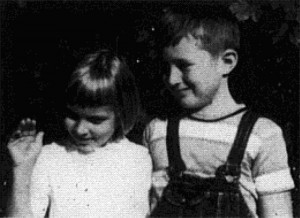 Date produced: 1961
Filmmaker(s):
Description:
"Miss Luther has brought forth a delightful yet simple episode involving a little girl, a little boy, and a bouquet of daisies in the hand of each. We watch them as they walk across the meadow, play in the streams, give attention to the small animals and their attention to each other. Grandmother is ready with the kind of reward little children expect" PSA Journal, Oct. 1961, 47.
---
Total Pages: 4