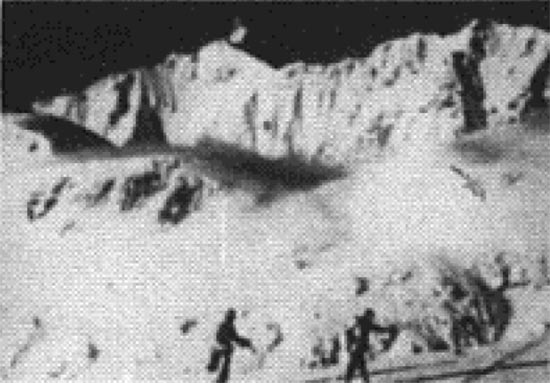 Identifier:
PH1281 (Source: https://archiveswest.orbiscascade.org/ark:/80444/xv27313)
7919057 (Source: http://www.worldcat.org/oclc/7919057)
b23191067 (Source: http://oskicat.berkeley.edu/record=b23191067~S1)
Date produced: 1960
Filmmaker(s):
Languages:
English
Length:
1050 ft
Format:
16mm
Colour:
Kodachrome
Sound Notes:
Optical
Awards/Recognition:
PSA Ten Best 1960 - Honorable Mention
Description:
"A story of the natural wilderness, people, and mountains 200 miles from the sea, the wilderness alps of Stehekin in the North Cascade country. Brought into its scenic grandeur through the ages never the same, yet not to be changed by man. There are the wild gardens and glaciers high above the sea but far below the icecaps on Mt. Rainier, from time preceding us. A beautiful, relaxing retreat with a narration to be remembered for its refreshing call to the wilderness" PSA Journal, Nov. 1960, 42.
Resources:
The film was produced by the Sierra Club and is dated 1957 (by University of Washington Libraries), with a premier of the film in 1958 (see Bergmann 2013).

A "Film Evaluation" was written of the film in Educational Screen and Audiovisual Guide, April 1960, p. 190-191.

See: Bergmann, Nicolas Timothy. Preserving Nature through Film: Wilderness Alps of Stehekin and the North Cascades, 1956-1968. Diss. Portland State University, 2013. His abstract states,
"On March 22, 1958 David Brower's film Wilderness Alps of Stehekin premiered to an audience of conservationists in Seattle, Washington. Almost two years in the making, the thirty-one minute film advocated the preservation of nature in Washington's North Cascades through the creation of a national park. Over the next decade, Wilderness Alps of Stehekin became the most influential publicity tool in the struggle to preserve the North Cascades. Because of the region's geographic isolation, the film was the first time many people throughout the nation were exposed to the scenic grandeur of the area. Images of craggy peaks and colorful alpine meadows resonated deeply with many Americans and persuaded them to join in the campaign. It was the voice of these citizens that led Congress to pass the North Cascades Act of 1968, which placed 674,000 acres of the North Cascades under the jurisdiction of the National Park Service."
Locations:
Stehekin, Washington (Filming)
Subjects:
Genre:
Form:
Repository:
University of Washington Libraries, Special Collections
Viewing Notes:
"Scenes of the Pacific Coast. The narrator discusses preserved areas including Mt. Rainier, the Olympic National Park, Yosemite, and the Grand Canyon, then describes the North Cascades near Lake Chelan. Aerial scenes of Dome Peak, Boston Glacier and Cascade Pass are shown, and the narrator lauds the beauty of the area. The encroachment of clear-cuts up the valley is then described in conjunction with scenes of the abandoned mining town of Holden and its slag heaps.David Brower and his sons, Ken and Bob, take the boatLady of the Lakefrom Chelan to Stehekin, then drive to High Bridge camp, where they meet Charles and Marion Hessey, who show them some of the North Cascades country.The Browers hike to Rainbow Falls and Coon Lake and sightsee along the Agnes Creek trail. They hike to Horseshoe Basin and to Cascade Pass. From Stehekin they join Grant McConnell and his daughter Ann McConnell along with packer Ray Courtney to travel by horseback to Park Creek. They set up camp below the pass, explore meadows and tarns in the area, and hike to the snow-covered pass. They ride horses past Doubtful Creek to Cascade Pass. Later, they hike with a Sierra Club group up the Sauk River to White Pass, where they explore meadows and the Whitechuck Glacier and see views of Glacier Peak. The section with Charles and Marion Hessey includes movie footage taken by the Hesseys in both summer and winter." Via University of Washington Libraries
Video Link:
---