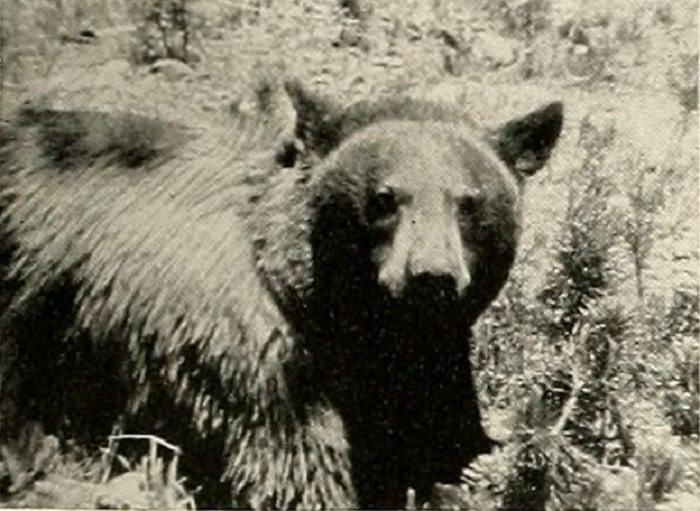 Date produced: 1941
Filmmaker(s):
Languages:
Length:
400 ft
Format:
16mm
Colour:
Kodachrome
Sound Notes:
Silent
Sound:
With music on disc.
Awards/Recognition:
ACL Ten Best 1941 - Honorable Mention General Class
American Humane Association Amateur Film Contest 1946 - Fourth Prize
Description:
"In making Western Wild Life, Frank E. Gunnell has infused considerable imagination into a film of an essentially factual nature. Broken down into its component parts, this movie is purely didactic — each bird and animal sequence is receded by an identifying title. As a teacher, Mr. Gunnell knows that this type of film is ideally suited for educational use. Technically, it would be difficult to improve Western Wild Life; accurate exposure and focus added to good composition make an excellent film. The closeups of wild birds are some of the finest yet filmed. However, Mr. Gunnell has achieved more than technical excellence, for the film is attractive to naturalist and layman alike. An outstanding characteristic of the film is its highly selective editing. No sequence is too short or too long. Amazing shots of the very rare trumpeter swans provide a fitting climax for a nature film of first rank." Movie Makers, Dec. 1941, 567.
Resources:
The film was available in the ACL's Club Film Library.
Subjects:
Genre:
Form:
Tags:
Screenings:
Screened by the Brooklyn Amateur Cine Club in 1941: Brooklyn, N.Y.
Screened by the Metropolitan Motion Picture Club in 1942: New York City, N.Y.
Screened by the Edison Camera Club in 1944: Chicago, IL
Screened by the Kenosha Movie Makers Club in 1945: Kenosha, WI
Screened by the Blackstone Valley Camera Club in 1946: Pawtucket, R.I.
Screened by the Hutchinson Camera Club in 1949: Hutchinson, MN
Screened by the Walla Walla Cinema and Camera Club in 1950: Walla Walla, WA
Screened by the Winnipeg Cine Club, September 25, 1943: Winnipeg, Manitoba
---
Do you know where this film is? Get in touch with us at amdb@ucalgary.ca.