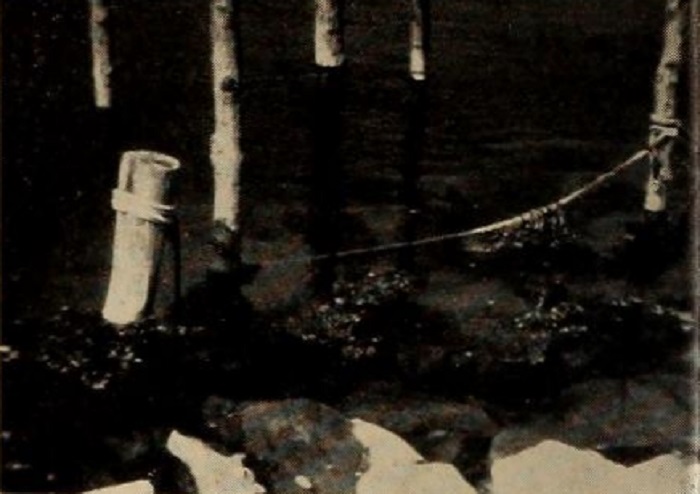 Date produced: 1949
Filmmaker(s):
Languages:
English
Length:
325 ft
Format:
16mm
Colour:
Kodachrome
Sound Notes:
Silent
Sound:
With music on disc.
Awards/Recognition:
ACL Ten Best 1949
Description:
"Unity of theme is the striking characteristic of Jose M. Pavon's Menemsha — and its Achilles heel as well. The producer, in a series of beautifully composed scenes that seem to ebb and flow with the surging rhythm of the sea, has extracted the essence of a small fishing town on the coast of Martha's Vineyard. For almost its entire length, the film emphasizes the salt and the sea and the strange, lovely things of the ocean littoral with a feeling that Mr. Pavon accents brilliantly in double exposures of the shimmering sea water sweeping over even the deserted wharves. Unfortunately, Menemsha's unity breaks down a little as Mr. Pavon's camera roams too far afield and brings in elements that suggest fresh water and inland life rather than his original theme. A little cutting would tighten up a film that, technically and artistically, is a delicate and creative delight." Movie Makers, Dec. 1949, 454.
Locations:
Martha's Vineyard, M.A. (Filming)
Subjects:
Genre:
Form:
Screenings:
Screened by the Hartford Cinema Club in 1949: Hartford, CT
Screened as part of a "Tops In Photography" program of Metropolitan Motion Picture Club members' films in 1950: New York City, N.Y.
Screened by the 8mm. Movie Club of Rochester in 1950: Rochester, N.Y.
Screened by the Walla Walls Cinema & Camera Club in 1951: Walla Walla, WA
Screened by the Brooklyn Amateur Cine Club in 1951: Brooklyn, N.Y.
Screened by the Winnipeg Cine Club in 1951: Winnipeg, MB
Screened by the Amateur Motion Picture Society of Albany in 1951: Albany, N.Y.
Screened by the Ra-Cine Club in 1952: Racine, WI
Screened by the Golden Gate Cinematographers in 1952: San Francisco, CA
Screened by the Royal Photographic Society of Great Britain in 1953: London, England
Screened by the Christchurch Movie Club in 1953: Christchurch, NZ
---
Do you know where this film is? Get in touch with us at amdb@ucalgary.ca.