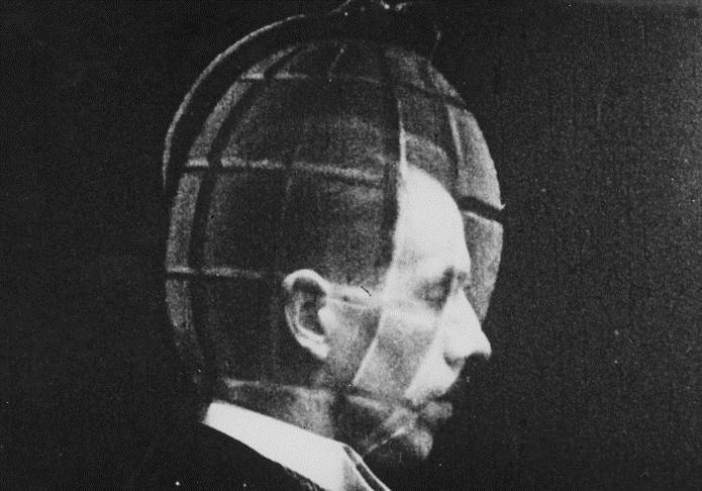 Identifier:
M46593 (Source: UCLA Film & Television Archive)
Date produced: 1936
Filmmaker(s):
Languages:
English
Duration:
00:19:00
Length:
800 ft
Format:
16mm
Colour:
B&W
Sound Notes:
Silent
Awards/Recognition:
Scottish Amateur Film Festival, 1937 - First Prize, Class C
International Amateur Movie Show, 1938
Description:
"Norman McLaren and Helen Biggar's urgent work of animated agit-prop utilises a mixture of film forms (from found footage to title cards and staged action) stitched together with rapid editing to create an incisive and disorienting polemic against government armament spending. Made in 1936 as fascism was on the rise throughout Europe, the film was the result of collaboration between animator McLaren and sculptor Biggar, made during their tenure at the Glasgow School of Art. The idea was to use a rapid succession of violent images to jolt the viewer into demonstrative action against a new war, decades before such Brechtian techniques were employed by artists like Jean-Luc Godard. The result is one of the most striking and memorable of all animated political films" British Film Institute.
Resources:
The film's title is also stylized as Hell unLtd.

Hell Unltd. placed in a three way tie for best film in "Class C" at the Scottish Amateur Film Festival in 1937 (World Film News, April 1937, 44).

See Hell Unltd. on the British Film Institute Online Player. A copy of the film is also held by the UCLA Film and Television Archive.
Subjects:
Genre:
Form:
Repository:
BFI National Film and Television Archive;
UCLA Film and Television Archive
Screenings:
Screened in competition at the Scottish Amateur Film Festival in 1937: Glasgow, Scotland
Screened at the International Amateur Movie Show in April, 1938: Columbia University, New York, NY
Video Link:
Video Link:
---