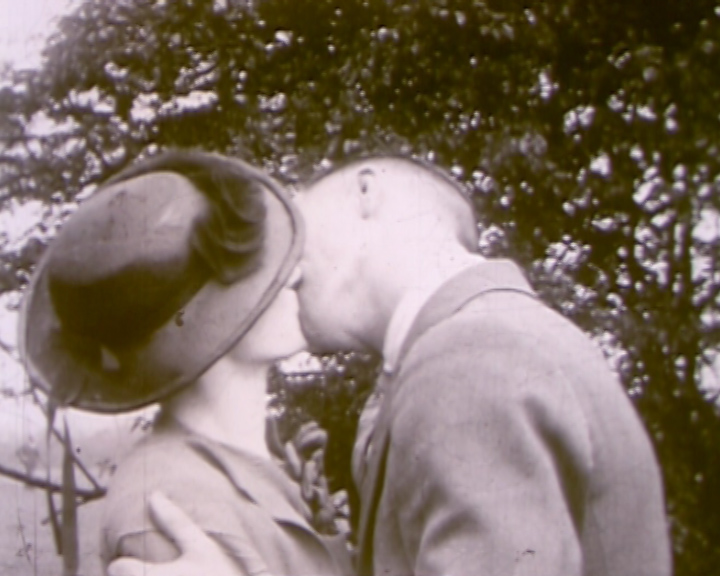 Identifier:
9520 (Source: East Anglian Film Archive)
Date produced: 1936
Filmmaker(s):
Production credits:
Country of Production:
United Kingdom
Languages:
English
Duration:
00:13:25
Length:
322 ft
Format:
9.5mm
Colour:
Tinted
Sound Notes:
Silent
Description:
"Amateur filmmaker and cinema historian H.A.V. Bulleid presents this story of young love blossoming in the city, only to be interrupted by a trip to the country. As love blossoms between a young couple, every moment apart thinking of each other. Finally meeting again for a trip to the cinema, they share a pleasant moonlit stroll, full of anticipation for the day ahead. Catching a bus the following morning, the pair disembark to find a secluded spot in the countryside. Moving over increasingly rocky terrain, they come to a small mountain lake. But in striving for a better vantage point, the man slips and hits his head on a rock. With his face covered in blood and struggling to see, he and the girl must find their way out of seclusion and back to the city" (EAFA Database).
Locations:
Derby, Derbyshire, UK (Filming)
Genre:
Form:
Tags:
Repository:
East Anglian Film Archive
Video Link:
---