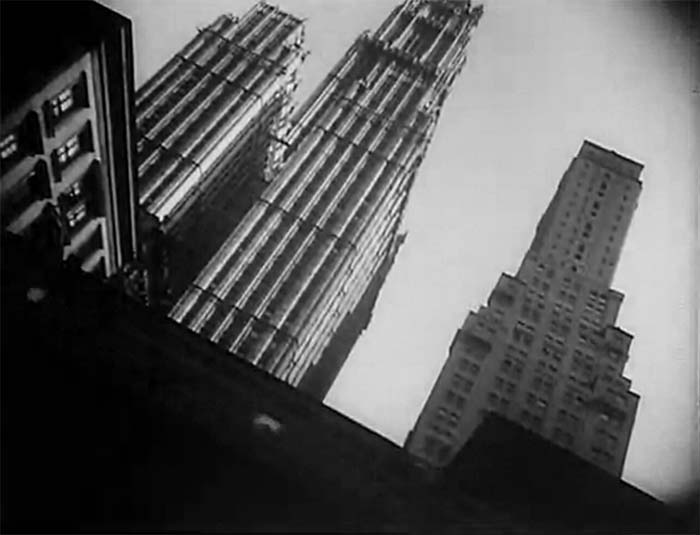 Identifier:
(Source: http://www.unseen-cinema.com/)
Date produced: 1929
Filmmaker(s):
Languages:
English
Duration:
00:08:57
Format:
35mm
Colour:
B&W
Sound Notes:
Unknown
Description:
"The hard-edged graphics of 'Skyscraper Symphony' stand in contrast to other New York 'scenics' produced during the 1920s. Composed of skewed perspectives, Robert Florey's camera looks straight up the domineering concrete behemoths. And it is hard to determine if the film mimics symphonic form as the title suggests or whether it advances a new methodology in musical-visual shot progression that reflects the alien structures depicted." —Bruce Posner via Light Cone
Resources:
On disc 5 of the Unseen Cinema DVD Project "Picturing a Metropolis".
A print available via Light Cone . More information in available on the film via the National Film Preservation Foundation.
Locations:
Manhattan, New York City (Filming)
Subjects:
Genre:
Form:
Tags:
Repository:
Unseen Cinema
Video Link:
---