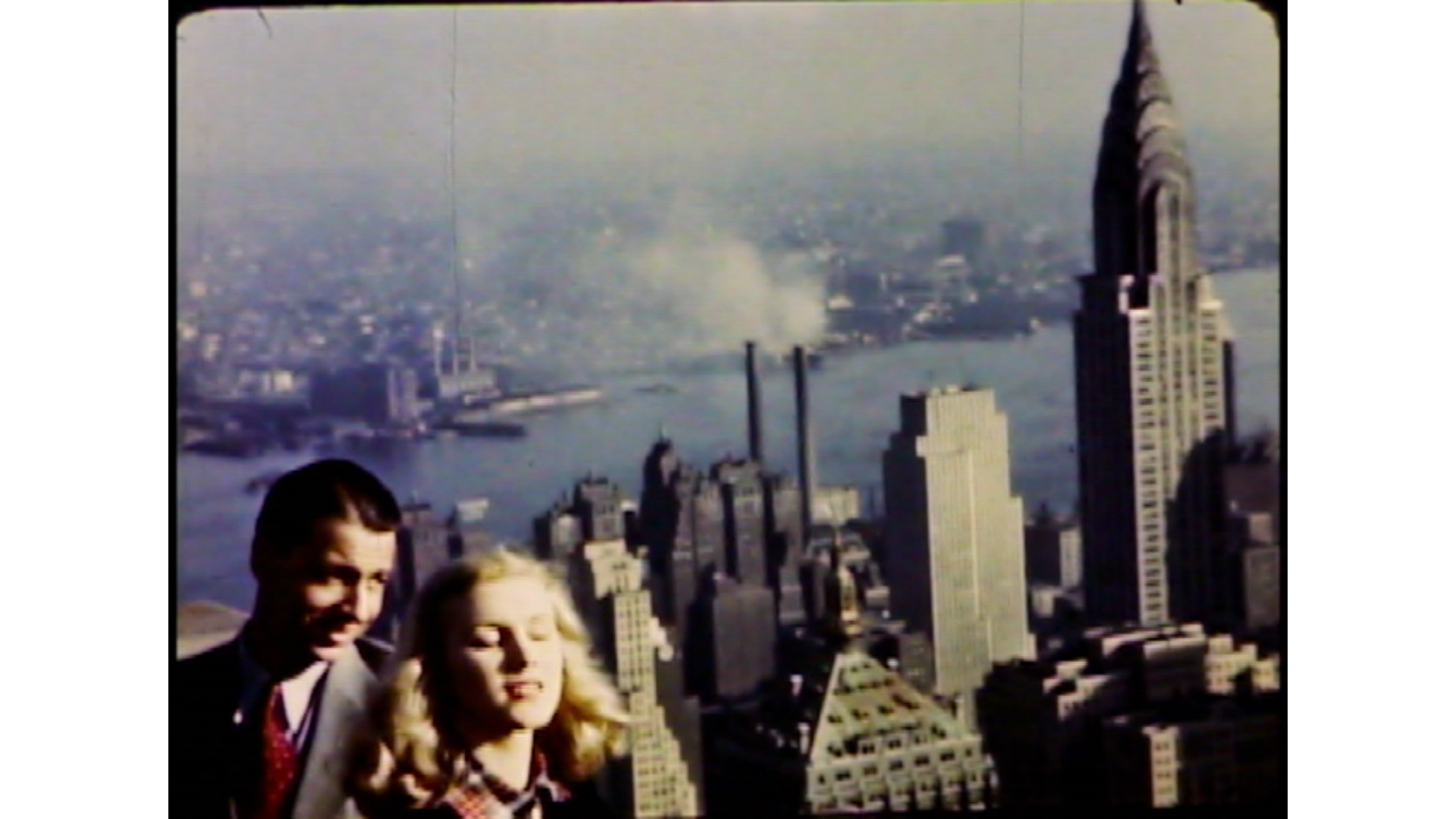 Identifier:
F.2005-01-0009 (Source: chicagofilmarchives.org )
Date produced: 1949
Filmmaker(s):
Production credits:
Languages:
English
Length:
500 ft
Format:
16mm
Colour:
Kodachrome
Sound Notes:
Silent
Awards/Recognition:
ACL Ten Best 1949 - Honorable Mention - Chicago Film Archives list of titled amateur works
Description:
"A blonde model and the sights of New York divide the honors in Othon Goetz's Her Heart's Desire, a pleasant story of the girl who came to the Big City to model and got married instead. Good city footage is quite rare; Mr. Goetz has succeeded in achieving some startling shots of New York's splendors as he follows the thin thread of his story. It is difficult to believe that this blonde would not have found a job — but she lends glamour to a film that otherwise might show considerable weakness." Movie Makers, Dec. 1949, 470.
Resources:
Part of the Margaret Conneely collection held by Chicago Film Archive
Locations:
Relevant Locations
Subjects:
Genre:
Form:
Repository:
Margaret Conneely Collection, Chicago Film Archives
Viewing Notes:
"Caption cards narrate scenes, views of New York are still backdrops. 00:00 - Var MS blonde beauty buys fashion magazines from a street vendor, flips through them at home and admires herself in a mirror, wishing she could model, decides to pack up and go to New York to find work 01:50 - MS, MLS arrives by bus in New York, LA looks up at skyscrapers in awe, MLS she steps out of a cab at the Waldor-Astoria Hotel, the the Ambassador, both too expensive, the YMCA has no vacancy, calls up her friend Peggy for a place to stay 03:45 - LA trains going by on elevated track, MLS girl leaves the station, arrives at Peggy's, they catch up, Peggy calls an agency for her friend 04:56 - girl arrives at agency, man reviews her portfolio and has her walk and turn for him, says no thank you, she goes to Peggy's and cries, looks through paper, collage of rejections 06:45 - text reads "The best cure- a boyfriend!" Peggy introduces her friend to a man who proceeds to court her with roses and chocolates, dinner and drinks overlooking the city, stills of New York skyline, neon signs of Times Square 08:52 - he wakes up hung over, she is at home at her vanity and receives a love letter from him, cut to them in formal attire in an embrace 10:06 - MS, MLS couple walks around city through crowds of people, flowers everywhere, MS watch people skate below HA ice skating rink in Rockefeller Center, RA MS sit with each other overlooking the city 12:16-12:58 - MLS they stop to look at a wedding dress in a store window, he proposes to her, they drive off in a car that says "just married," the end" notes from Chicago Film Archives
Video Link:
---