---
---
Date produced: 1935
Filmmaker(s):
Description:
"A combination of time lapse cinemicrography and shooting huge factory interiors presented William Schanzenbach, ACL, with the gamut of technical difficulties in the photography of the four reel picture, The Commercial Production of Yeast. The interior shots of huge tanks and other machinery were not only adequately exposed but also were shot from attractive angles without extreme consciousness of camera angles. The laboratory sequences, in which time lapse technique was combined with work at the microscope to show the growth of yeast over a period of time, were well handled. Careful planning and clear titles add to the virtues of this exceptional industrial film." Movie Makers, Dec. 1935, 551.
---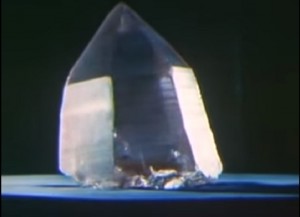 Date produced: 1948
Filmmaker(s):
Description:
"Crystals While You Wait is a record of the triumphant climax of long scientific research for a crystal substitute. Desperately needed as a filter in expanding telephone transmission lines, the final perfection of this synthetic crystal could not have been more exciting electronically than is this study of it esthetically. To it, Joseph J. Harley has brought creative imagination, absolute accuracy and a rich sense of this drama in a laboratory. Ethylene diamine tartrate (known to electrical engineers as E.D.T.) is the hero of this scientific saga. And a colorful one it is in this record of its synthesis into electrically usable crystalline form. From its provocative lead title assembly — double exposed on a dynamic pattern of back lighted crystals — through its smoothly integrated sequences of laboratory procedures, to its triumphant and stirring climax, Crystals While You Wait is a moving marriage of science and cinematics." Movie Makers, Dec. 1948, 475.
---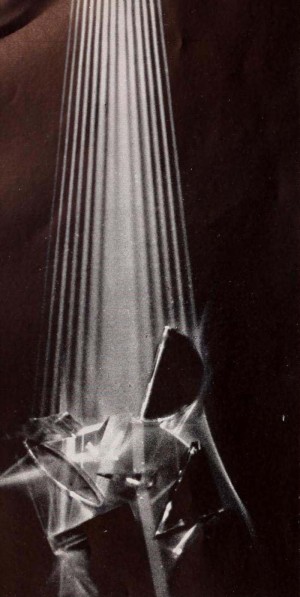 Date produced: 1931
Filmmaker(s):
Description:
"The Eyes Of Science, 3000 ft., 35mm., planned and photographed by J. S. Watson, Jr. and Melville Webber, is exceptional for continuity treatment and photography alike. Conceived primarily as an industrial film of a very high order, the final result is a veritable tour de force in the technical accomplishment of film exposition. Telling the story of lens making and culminating in representation of the impressive and complicated optical machinery which plays an important part in modern art and industry, the smoothness of the continuity is plainly the result of careful calculation of the interest value of the whole as well as of every small part. Multiple exposures, lap dissolves, color and microcinematography, as well as a number of surprising photographic effects, give this film a technical interest much above the average. Of these, some of the exceptional examples are the photography of light rays passing through prisms and lenses; a recording of the phenomenon of Newton's Rings in color; a scene showing a subject, together with its image on the ground glass of a camera; strains in a structure revealed by polarized light and many other remarkable shots. In short, the combination of cinematic art and skill with which this film is composed places it well in the front rank of all existing industrials regardless of the source of their production." Movie Makers, Dec. 1931, 657.

"Made in collaboration with Melville Webber for Bausch & Lomb Optical Co. Included: glass making, grinding, and polishing lenses and prisms, manufacture and principles of operation of microscopes, telescopes, and other optical instruments" (Unseen Cinema, 114).
---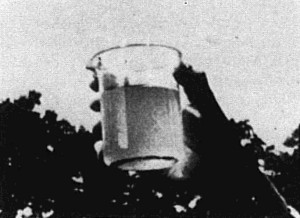 Date produced: 1957
Filmmaker(s):
Description:
"A breaker of water is collected from a stream and one drop of this little world is placed under a microscope. Looking for a particular micro-organism is like searching for a person in a large city, yet these little animals seem to be unlimited. In this micro world there are many forms of existence, these may resemble bugs or flowers. Gene Arneson has done more than merely to photograph these tiny creatures. He narrates the story to tell us about some of the unusual activities, their methods of propulsion, and to describe a fight in this drop of water. He gives us the feeling of having seen a scenario type of picture" PSA Journal, Nov. 1957, 33.
---
Date produced: 1932
Filmmaker(s):
---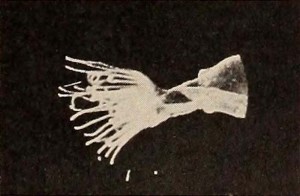 Date produced: 1938
Filmmaker(s):
Description:
"The eagerness of a movie maker to use a new cine camera is the clever introduction and leitmotivof Movie Bugs, an exceedingly well photographed picture by Dr. Frederick W. Brock. The picture tells how the movie maker protagonist gets in touch with a science teacher and how the two of them construct a support for the camera for use with it in filming through a microscope. The succeeding shots of hydrae and paramecia and other microscopic organisms are beautifully filmed, and the picture infers the obvious conclusion that any university zoology department should be equipped to make such studies. Clean cut interior lighting and a well knit story distinguish this fine filming job." Movie Makers, Dec. 1938, 620.
---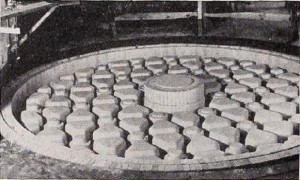 Date produced: 1934
Filmmaker(s):
Description:
"Pouring A 200 Inch Telescope Mirror, by Edmund H. Wellech, ACL, is a glorified industrial but greatly worthy as a clear record of one of civilization's milestones. Mr. Wellech's film, in addition to being an important scientific document, is, besides, a truly excellent cinematic achievement, for it makes an involved subject entirely understandable. The accomplishment of the single task of determining the correct exposure for scenes of molten glass against a dead black background is in itself a feat that would make the film outstanding. But, beside this, there are carefully worked out cinematic exposition and an approach to perfection in every aspect. As an engineer working at night for the Corning Glass Company, Mr. Wellech devoted his spare daytime hours to making this noteworthy film." Movie Makers, Dec. 1934, 546-547.
---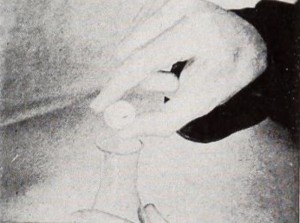 Date produced: 1944
Filmmaker(s):
Description:
"In order to acquaint university students with courses of study other than those which they pursue, Mervyn V. Miller has filmed The School of Physical Sciences. In so doing, he has given each department significant and generous footage to display its particular factors. The result gives other students a general understanding of an activity which otherwise might remain obscure to them. Mr. Miller's project is believed to be the first of its kind. He presented it as a thesis for a doctorate. The film is intelligently planned, edited and executed in such a way as to introduce the student to the unusual features, as well as the commonplace facts, of each of the physical sciences of the school. Through the shrewd handling of the script, the picture is developed as an excellent medium of orientation." Movie Makers, Dec. 1944, 496.
---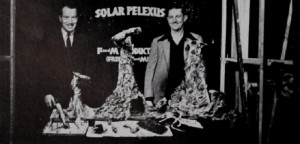 Date produced: 1936
Filmmaker(s):
Description:
"Mel Weslander and Harry French of San Francisco, with 'Solar Pelexus,' were winners of Agfa's contribution of six rolls of film. As the misspelling of the title indicates, the subject was a farce portraying the journey of two men to another planet in a rocket." American Cinematographer, Jan. 1938, 28.
---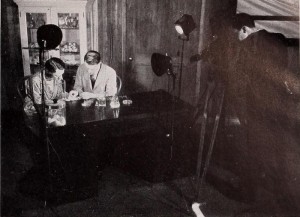 Date produced: 1932
Filmmaker(s):
Description:
"The six reel film, Technical Methods in Cancer Research, produced by Francis Carter Wood, jr., ACL, for the American Journal of Cancer, is the most distinguished and thoroughgoing scientific picture viewed this year in League headquarters. In it Mr. Wood, working in collaboration with his father, editor of the Journal, has presented in detail the many processes evolved and used at Crocker Institute of Columbia University in the treatment and study of cancer. Difficult details of clinical analysis are shown clearly with accurate lighting and unfailing definition. Laboratory bench work on specimen growths is supplemented by microscopic studies of corresponding cells. One entire reel is devoted to a unique stop motion study of leading cancer cells in living motion. Throughout the film Mr. Wood's camera treatment, editing and titling are polished and forceful." Movie Makers, Dec. 1932, 560.
---
Total Pages: 2