---
---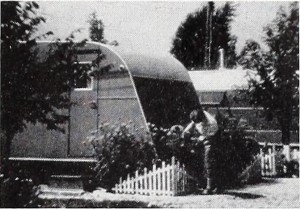 Date produced: 1951
Filmmaker(s):
Description:
"In the process of viewing Around Lot 34, one is reminded of the gag in old comedies where an impossible number of persons emerge from an automobile. Only in this case it is the incredible amount and variety of produce and flowers grown in the area of a trailer plot. Henry J. Auger has made a "dawn to dusk" film of trailer life, but he has lifted it above a humdrum record by occasional inserts of humor that are wisely not belabored. Mr. Auger makes life in a trailer park seem relaxed and pleasant indeed — with Mother doing all the chores. The result is a film of warmth, refreshingly portrayed." Movie Makers, Dec. 1951, 411.
---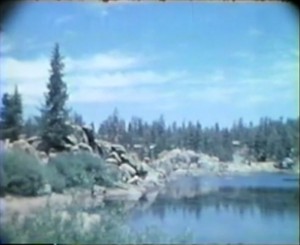 Date produced: 1986
Filmmaker(s):
Description:
"An edited home movie by Arthur H. Smith of Smith's later years, living with his wife Blanche in Big Bear Lake, California, including a description of his filmmaking process." Archive.org
---
Date produced: 1959
Filmmaker(s):
Description:
"In the fall of the year, the late flowers are blooming, the evergreens have about completed their year's growth in preparation for the heavy winter, the deciduous have donned their golden mantles soon to become their winter blanket. All part of the thanksgiving for a bountiful season. The tall golden hillside trees set in a great panorama, interspersed with the dark grenes, the paths carpeted with golden leaves of varying hues of yellow, orange and red. It is here we visit the Mortons with their trailer in the pines" PSA Journal, Nov. 1959, 49.
---