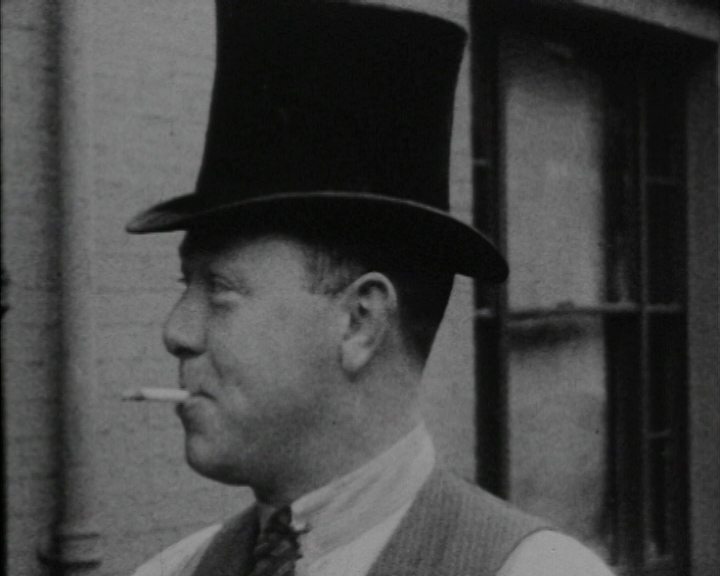 Identifier:
1439 (Source: East Anglian Film Archive)
Date produced: 1937
Filmmaker(s):
Country of Production:
United Kingdom
Languages:
English
Duration:
00:09:32
Length:
230 ft
Format:
16mm
Colour:
B&W
Sound Notes:
Silent
Description:
A film about the 1937 coronation shot in countryside around Wymondham, Norfolk, UK.
Locations:
Wymondham, Norfolk, UK. (Filming)
Genre:
Form:
Tags:
Repository:
East Anglian Film Archive
Viewing Notes:
'Establishing shots of the countryside around Wymondham including a shot of an old harrow in a field. A man and woman walking down a country road; the man has his arm around the woman. A main street in Wymondham; bunting and oher decorations visible. A policemen (no. 193) directs traffics. A man wearing a top hat and smoking a cigarette hoses down a building. A man decorating Howes store. People standing around in the street. A handwritten sign announces that the coronation service will be broadcast in the marketplace from 11am. People (including children) standing about in the street, some wearing military uniforms. A van with a large tannoy is parked outside the Norwich Co-operative Society. Shots of puddles and cloudy skies as it begins to rain; a hand-held union flag lying in a puddle gets trodden on. A group of men enter The Three Boars public house. The landlord serves beers. A game of skittles watched by men and women, darts, a drinking contest and cards. Men and women in the pub listening to the radio. Coronation decorations over an archway made by Jim Hill and spelling out 'God Save the King'' (EAFA Database).
Video Link:
---