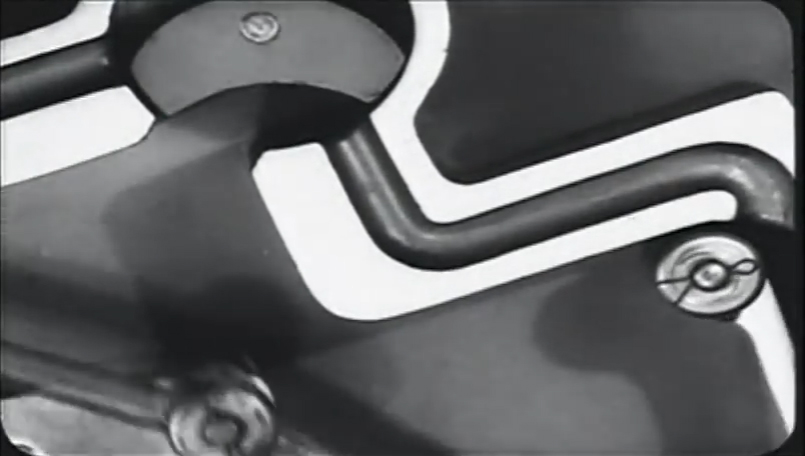 Identifier:
1992 (Source: https://www.moma.org/collection/works/107746)
Date produced: 1930
Filmmaker(s):
Languages:
English
Duration:
00:10:00
Format:
35mm
Colour:
B&W
Sound Notes:
Silent
Description:
"The third in Steiner's trilogy of abstract films, Mechanical Principles (1930), is fascinating and more striking than Surf and Seaweed. It is composed of close-up shots of mechanical gears of different kinds in motion; rather than an examination of a single machine, it is an examination of the different kinds of motion produced by machines. Mechanical Principles emphasizes the tension in such machinery between the constancy of force and repetition on the one hand and the irregularity of shapes, sizes, and motions on the other, " Tepperman, 203.
Resources:
Included in the Unseen Cinema project, on disc 7 of the DVD set, "Viva la Dance".
Tepperman, Charles. Amateur Cinema: The Rise of North American Moviemaking, 1923-1960. University of California Press, 2014.
Locations:
Subjects:
Genre:
Form:
Tags:
Repository:
Museum of Modern Art
Video Link:
---