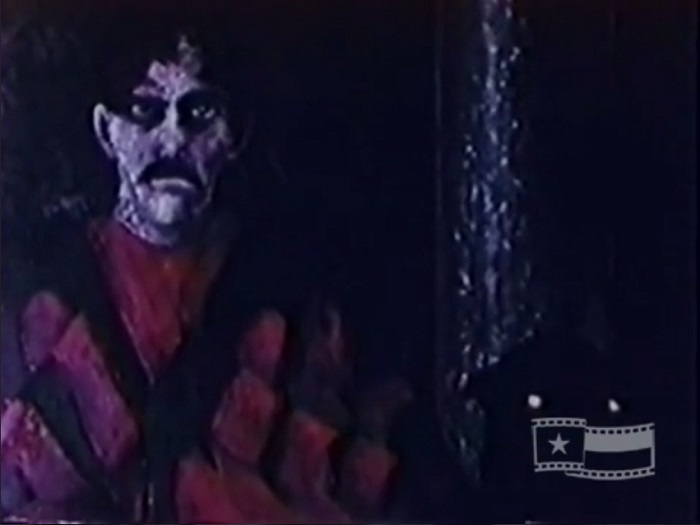 Date produced: 1966
Filmmaker(s):
Production credits:
Country of Production:
United States
Languages:
English
Duration:
01:08:40
Format:
16mm
Colour:
Kodachrome
Awards/Recognition:
Texas Archive of the Moving Image list of titled amateur films
Description:
"Manos: The Hands of Fate is a 1966 low-budget horror film written, directed, and produced by El Paso native Harold P. Warren, who also starred in the picture. In the film, a vacationing family gets lost while driving through the Texas desert. Stopping at a mysterious lodge for the night, the family finds themselves captives of a polygamous pagan cult. Shot in Warren's home town and cast locally, the film premiered at the Capri Theater in downtown El Paso on November 15, 1966, and received largely negative reviews. As Betty Pierce of the El Paso Herald-Post wrote, "A real high point came when the wife, Diane Rystad, was compelled to deliver the line, 'It's getting dark,' at the moment when the El Paso sunshine was glowing its brightest." Widely recognized as one of the worst films ever made, the movie nevertheless achieved cult status after its appearance on the television comedy series Mystery Science Theater 3000 in 1993" Texas Archive of the Moving Image.
Resources:
"Manos: The Hands of Fate (1966)." Texas Archive of the Moving Image.
Locations:
Subjects:
Genre:
Form:
Tags:
Repository:
Texas Archive of the Moving Image
Screenings:
The film premiered on November 15, 1966 at the Capri Theatre: El Paso, TX
Video Link:
---