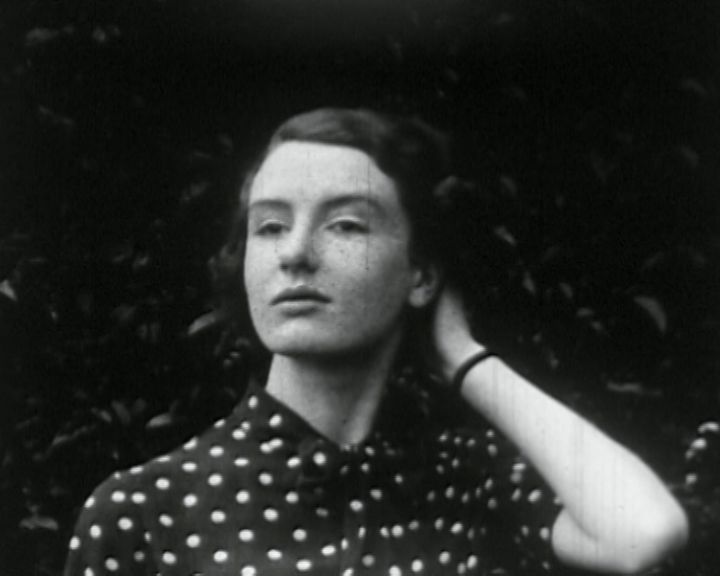 Identifier:
212601 (Source: East Anglian Film Archive)
Date produced: 1936
Filmmaker(s):
Country of Production:
United Kingdom
Languages:
English
Duration:
00:16:43
Length:
400 ft
Format:
9.5mm
Colour:
B&W
Sound Notes:
Silent
Description:
"Having slept the night beside a haystack, hapless travelling salesman Hercules Smith (Elmer Quane) awakes with his trusty canine companion Snapjack (Clovis Bige). Approaching a nearby house, past a man affixing a 'No Hawkers' sign to the gate, Hercules unsuccessfully attempts to sell a vacuum cleaner to the lady of the house, but manages to secure a position as a general hand. But each of his tasks end miserably with a series of unfortunate incidents involving cars, bees and unruly children. To make matters worse, Hercules is mocked at every turn by an elderly lady, who hands him instruction booklets and pamphlets for every occasion, from a copy of the highway code to a beekeeping manual and a guide to playing checkers. Fed up, Hercules retires to the back of the house for tea, but is constantly interrupted by the family's petulant cook, who deals out a similarly rough treatment to a prospective kitchenhand, Krimhild Colquhoun (Joan Bulleid). Setting a booby trap for the cook, the pair run off arm in arm, collecting their paycheques at the front door. Sitting in a field, a series of gags leads to an embrace, as the elderly lady delivers a final pamphlet: 'Advice for Young Mothers'" (EAFA Database).
Locations:
Wheathampstead, Hertfordshire, UK (Filming)
Club Affiliation:
Genre:
Form:
Tags:
Repository:
East Anglian Film Archive
Video Link:
---