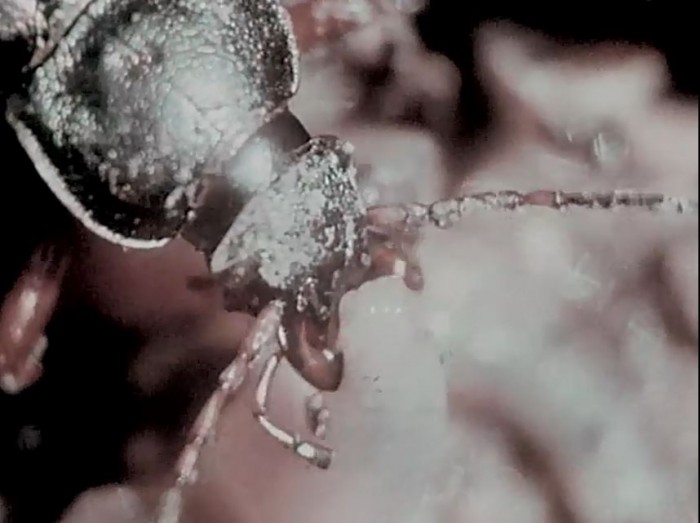 Identifier:
492716182 (Source: http://www.worldcat.org/oclc/492716182)
Date produced: 1964
Filmmaker(s):
Languages:
French
Duration:
00:24:00
Format:
16mm
Colour:
Colour
Sound:
Sound
Awards/Recognition:
PSA Class C Honorable Mention 1967
Description:
"Some of the most beautiful insects of France. Coleoptera (beetles, beetles, longhorn beetles, etc.). Lepidoptera: eggs, caterpillars, pupae, accelerated birth (zygène), slow flights (papilio, zygène, sphinx, etc.). Parasitic and predatory insects: braconid, pentatomide, ammophile, mantis." rough english translation of a description provided by Canal-U.
Resources:
PSA Journal, Aug. 1967, 35.

Joyaux Vivants translates to "Jewels Alive".
Locations:
Subjects:
Genre:
Form:
Repository:
Bibliothèque nationale de France
Video Link:
---