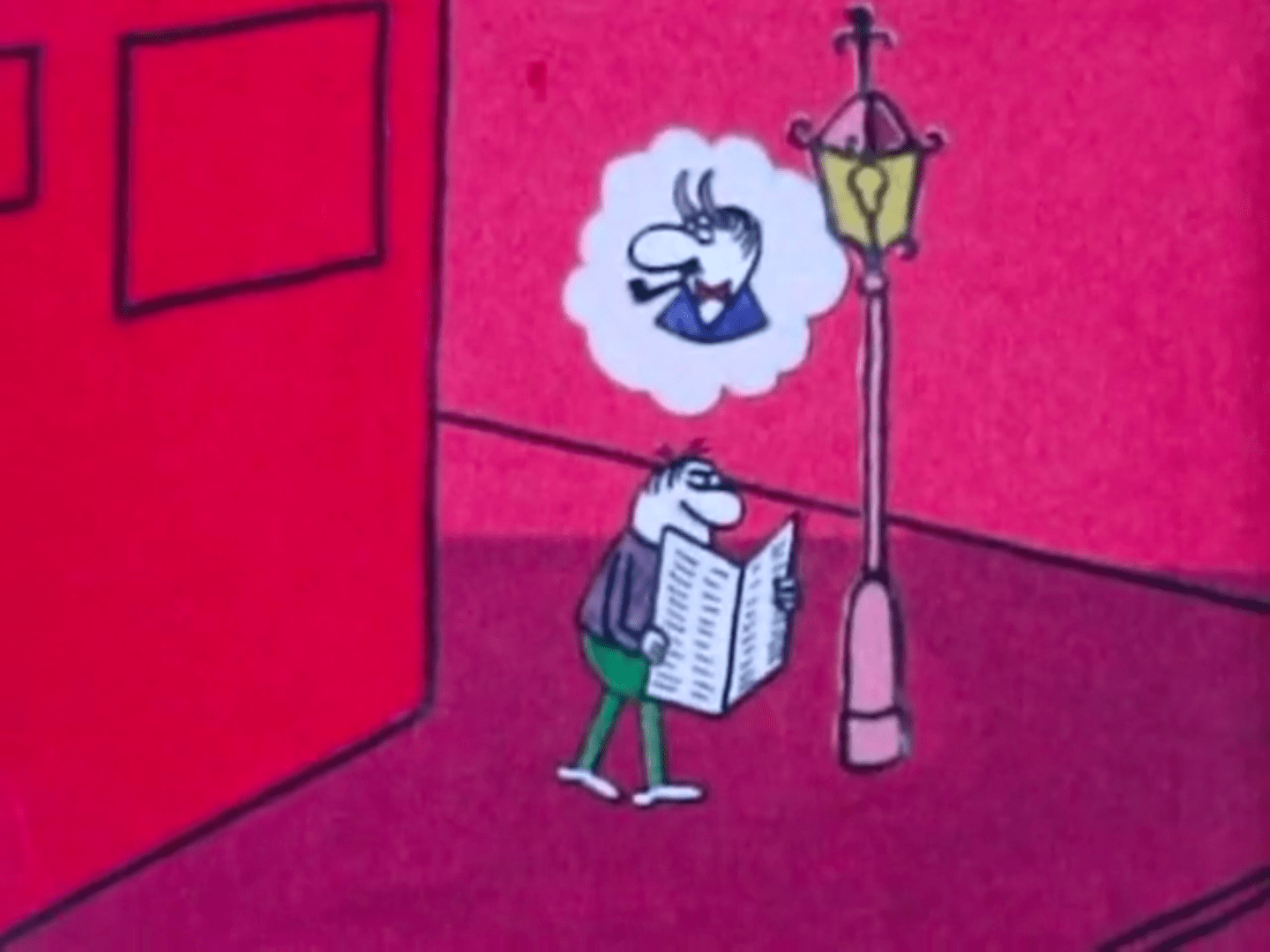 Date produced: 1971
Filmmaker(s):
Duration:
00:02:21
Country of Production:
Basque Country
Format:
8mm
Colour:
Colour
Sound Notes:
Magnetic
Awards/Recognition:
COMISA Trophy in the III National Amateur Cinema Contest of Lorca
Filmoteca Vasca list of titled amateur films / Basque Films Project.
Description:
Film experimental de animación que cuenta una pequeña historia de infidelidad conyugal.

Experimental animation film that tells a short story about marriage infidelity.
Genre:
Form:
Tags:
Repository:
Filmoteca Vasca/ Basque Film Archive
Screenings:
II National Amateur Cinema Contest "The Great Golden Sun", 1973 ,
III National Amateur Cinema Contest of Lorca, Lorca, Spain
3rd Amateur Cinema Sessions, 1974 , Cuenca, Spain
VIII Amateur Cinematography Contest of the Ramón Dagá Award, 1974, Granollers, Spain
VIII National Amateur Cinema Contest of Pollensa-Baleares, 1974 , Majorca, Spain
Photographic Society of San Sebastian, 1977 , San Sebastian, Spain
V National Exhibition of Amateur Cinema, 1977 , Olot, Spain
IV Amateur Festival Festival, 1977, San Sebastian, Spain
Screenings Map
Video Link:
---