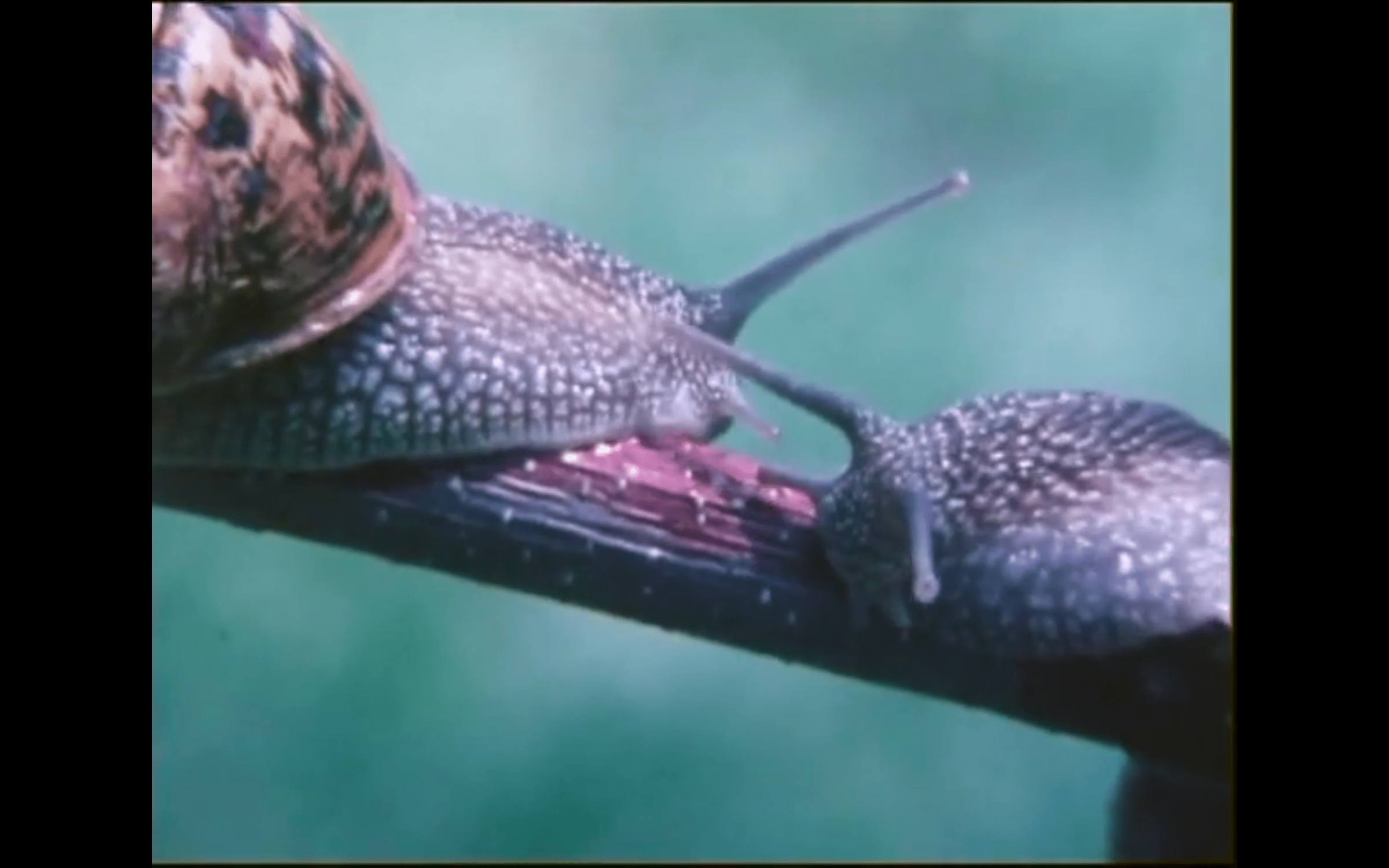 Date produced: 1984
Filmmaker(s):
Country of Production:
Basque Country
Languages:
Spanish
Duration:
00:18:34
Format:
8mm
Colour:
Fujichrome
Sound Notes:
Magnetic
Awards/Recognition:
San Sebastian's International Festival, 1984.
Super 8 documentary award in the Cine Estela Festival, 1986.
Finalist in the International Amateur Cinema Contest "Ciutat d'Igualada", 1987
3rd award in the 1st National Amateur Cinema Contest of Palma de Mallorca.
Algarve's International Festival, 1988.
Filmoteca Vasca list of titled amateur films / Basque Films Project.
Description:
Documental sobre el ciclo de vida del caracol.

Documentary about the life cycle of the snail.
Subjects:
Genre:
Form:
Tags:
Repository:
Filmoteca Vasca/ Basque Film Archive
Screenings:
II Biennial of Scientific Cinema, 1989. : Zaragoza, Spain
International Amateur Cinema Contest "Ciutat d'Igualada" 1987: Igualada, Spain
I National Amateur Cinema Contest of Palma de Mallorca : Palma de Mallorca, Spain
II National Contest of Amateur Cinema of Ciutat de Valls, 1985 : Ciutat de Valls, Spain
XXXIII International Short Film Contest of Murcia, 1983 : Murcia, Spain
Cine Estela Festival, 1986: Santander, Spain
Video Link:
---