---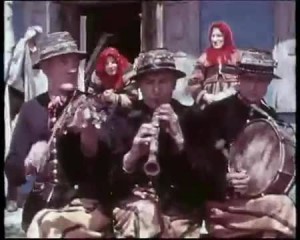 Date produced: 1938
Filmmaker(s):
Description:
The English language translation of the film is A Wedding in the Country.
---
Date produced: 1971
Filmmaker(s):
Description:
"A Traditional Country Wedding in Aland by A. O. Olson a PSA member of San Francisco, Calif. Axel has recorded an all-but-disappeared ritual in this tiny island between Finland and Sweden. This 23-minute 16-mm film was awarded the PSA-MPD Gold Medal and the Documentary Film Award" PSA Journal, Nov. 1971, 42.
---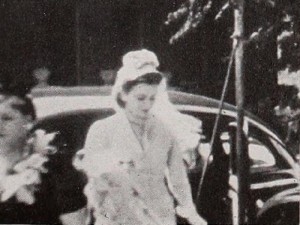 Date produced: 1943
Filmmaker(s):
Description:
"Although Made in Heaven, by Jesse Geisler, is a carefully planned and sequenced film of the preparations for a wedding and the wedding itself, it gives the effect of complete realism, tinctured with good humor and the joy of life. The preparations are gay, as the bride's friends help her to dress, producing "something old, something new, something borrowed and something blue" in the traditional way. The Jewish orthodox ceremony is handled with simple dignity and then, with the section presenting the wedding party, the film resumes its lighter treatment. Transitions from one sequence to another are excellently handled, and the scenes of the wedding party represent an outstanding accomplishment, for it is not easy to make good movies at such an occasion." Movie Makers, Dec. 1943, 478.
---