---
Date produced: 1967
Filmmaker(s):
Description:
"The Red Ring, from Japan, tells the story of a young girl who buys a red ring and buries it on the hillside. Years later, as a young woman, she retells the story through flashbacks. Finally she goes to dig up the ring to tie in with the glimpses of herself as a young girl" PSA Journal, Aug. 1967, 37.
---
Date produced: 1966
Filmmaker(s):
Description:
"Goyai our first 9.5mm film entry in many, many years, is a neat little package that portrays an elderly man who, in the twilight of his light, goes back to see the old homestead that he knew in earlier days. An excellent track is a great help to the mood of the film" PSA Journal, Sept. 1966, 35.
---
Date produced: 1928
Filmmaker(s):
Description:
"This film discloses, concisely and with cinematic dexterity, what passes in the mind of a dying soldier in a shell hole in Flanders. The three memories flashing back to the suffering doughboy were well done and the film as a whole disclosed the best sense of cinematics revualed bv anv contender in this division." Photoplay, Nov. 1929, 67.
---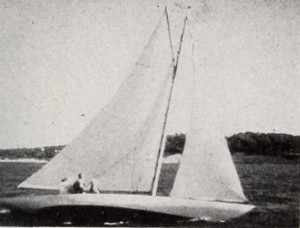 Date produced: 1944
Filmmaker(s):
Description:
"In Reflections, Henry E. Hird has followed the intelligent practice of revising footage shot when film was more plentiful, with the result that he has created a new and interesting synthesis by editing. On a winter evening, a man reflects on the joys and adventures of a past summer. Of an athletic disposition, he has swum, sailed and hunted. Interested in wild life, he has observed and filmed birds. From time to time, he adjusts a radio, to find music that expresses the moods of his reverie. Finally, he turns off the radio, the musical accompaniment ceases and the film ends in silence. With excellent cinematography and with a nice editorial sense, Mr. Hird has gathered interesting events into an entertaining whole." Movie Makers, Dec. 1944, 496.
---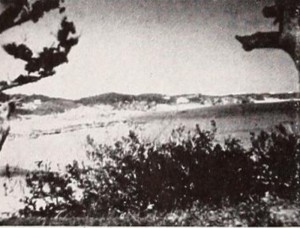 Date produced: 1944
Filmmaker(s):
Description:
"W. R. C. Corson, close friend of the late Hiram Percy Maxim, FACL, Founder of the Amateur Cinema League, and for several years an invalid, demonstrates his loyalty to the cause of personal filming and his determination to achieve in that field by a revision of travel footage made in a more active period. As its name might indicate. Elysium is a remembrance of happier days, containing sequences chosen for their beauty or evocation of delightful times, and haphazardly geographical. Scenes filmed from the air are interspersed with records of faraway places as Mr. and Mrs. Corson are seen wandering here and there. Here is the gallant and intrepid accomplishment of a pioneer movie maker who is still "in the game."" Movie Makers, Dec. 1944. 496.
---