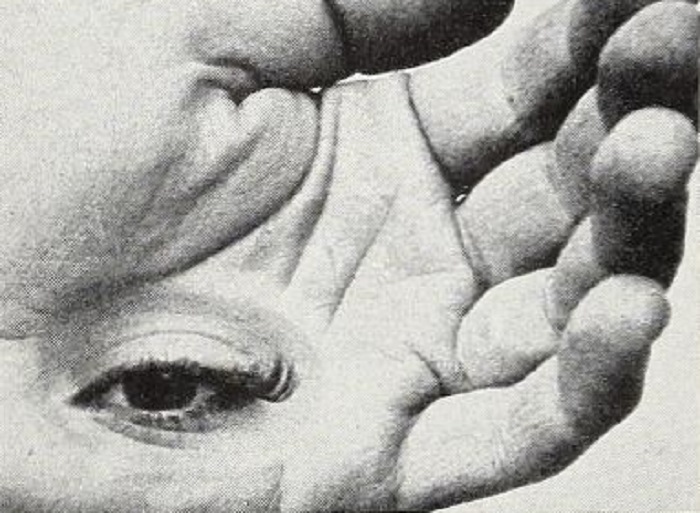 Date produced: 1942
Filmmaker(s):
Production credits:
Languages:
English
Length:
700 ft
Format:
16mm
Colour:
B&W
Sound Notes:
Optical
Sound:
Sound on film.
Awards/Recognition:
ACL Ten Best 1942 - Honorable Mention General Class
Cannes International Amateur Film Festival 1947 - Honorable Mention
Description:
"Robert Fels and his associates have made in Cine Whimsy a sound motion picture unlike anything that has seen the screen previously. Its plot is based on the literal picturization of figures of speech and, when the characters in this movie "lose their heads," they actually do! Similarly, when the heroine "hits the ceiling," she does just that and, when the hero "pulls the wool over her eyes," he does so with the aid of a ball of yarn. We could go on citing this kind of thing indefinitely without revealing the picture's true quality, which lies in a surrealist treatment, always ingenious and sometimes fantastic. The priest who rises from the cactus to "hitch" the headless couple who are hauling a cart on a barren road represents the kind of imagery that is typical of the film. The sound track is a brilliant combination of commentation and "fake" lip synchronism. Mr. Fells conceived and directed the picture; Newell Tune filmed it, and Norman Johnson collaborated on the shooting script. Mr. Tune's trick work is among the best yet produced on 16mm." Movie Makers, Dec. 1942, 507-508.
Resources:
Also identified with the spelling Cine Whimsey.

Discussed by I. H. Schoen in " 'Cine Whimsey,' – an Amateur Sound Film" (Home Movies, Jan. 1943, 11, 27).

The film was available in the Museum of Modern Art's film library (Home Movies, Dec. 1947, 804).
Genre:
Form:
Tags:
Screenings:
Screened by the Metropolitan Motion Picture Club in 1943: New York City, N.Y.
Screened by the Los Angeles Cinema Club in 1943: Los Angeles, CA
Screened on a program called "Oskar Fischinger and Cine-Art" at the Coronet Theatre in 1950: La Cienega Boulevard, Los Angeles, CA
---
Do you know where this film is? Get in touch with us at amdb@ucalgary.ca.