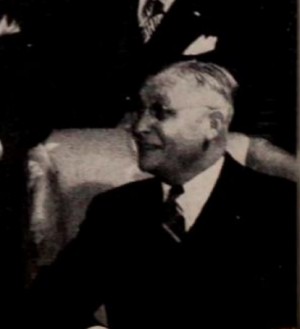 Harold Lincoln Thompson
Club Affiliation
Gender:
Male
Awards/Recognition:
ACL Ten Best 1951
UCLA Film & Television Archive list of titled amateur films
Films:
Profession:
Surgeon
Biographical Notes:
"Dr. Thompson is an internationally known surgeon, lecturer and photographer. Despite his busy surgical practice, he has presented clinical and scientific lectures in various sections of North and South America. He has made good use of illustrative material in his lectures. In five years, Dr. Thompson rose from 23rd to 5th place in Motion Picture Division of the Photographic Society of America, and is past president of the Los Angeles Cinema Club. In the last ten years of travel, he has made documentary and travel films entitled "The Volcano Paricutin," "Mexico," "Invitation to Hawaii" and pictures on Canada, New England, U. S. National Parks and South America. With four degrees from Midwestern universities, Dr. Thompson has a broad, intellectual background which helps to make him an outstanding speaker." Corona Daily Independent, Wednesday, November 25, 1953, 5.
Bibliographic Resources:
The USC Hugh M. Hefner Moving Image Archive holds the H. L. Thompson Travel Film Collection of 800+ reels.