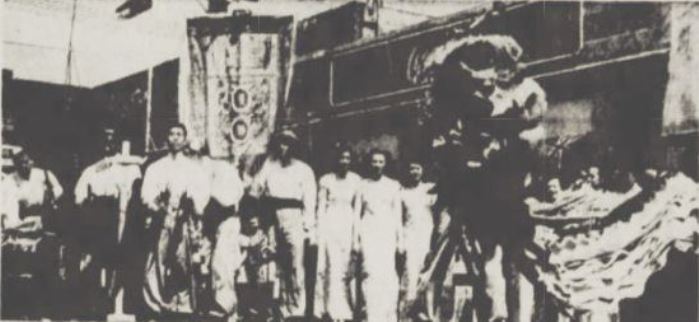 Date produced: 1949
Production credits:
Country of Production:
Canada
Colour:
Colour
Description:
A film record of Winnipeg's 75th anniversary celebrations. Includes sequences on a Chinese Lion Dance and a Chinese boxing demonstration.
Resources:
"Cine Club Awards Film Contest Prizes," Winnipeg Tribune, 10 May 1949, p. 2. ["Preliminary discussions" took place.]
"Chinese Lion Dances for Movie Camera," Winnipeg Tribune, 13 June 1949 p. 2.
"Cine Club," Winnipeg Tribune, 5 October 1949 p. 17.
"Businessmen See City Gala Film," Winnipeg Tribune, 12 December 1949 p. 15.
Locations:
Winnipeg, Manitoba (Subject)
Club Affiliation:
---