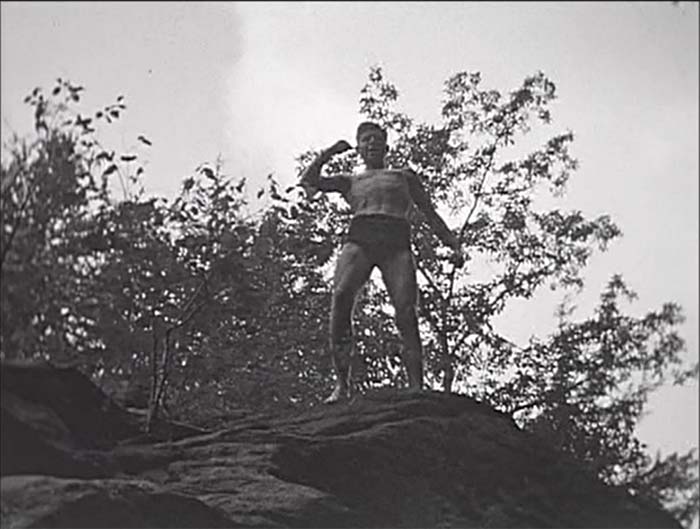 Date produced: 1936
Filmmaker(s):
Languages:
English
Duration:
00:11:30
Length:
3 reels
Format:
16mm
Colour:
B&W
Sound Notes:
Silent
Sound:
With voice over narration.
Awards/Recognition:
Archived by the Library of Congress (Washington, DC).
Description:
"Sixteen year old Robbins Barstow, an Amateur Cinema League member and a fan of Johnny Weissmuller's Tarzan movies, rounded up his siblings and friends and led them into the wilds of Granby, Connecticut for this epic tale of a journey into Edgar Rice Burroughs' Africa." via Archive.org
Resources:
Available with commentary by the filmmaker on the DVD "Living Room Cinema: Films From Home Movie Day, Vol. I" film no. 20. Tepperman, Charles. Amateur Cinema: The Rise of North American Moviemaking, 1923-1960. University of California Press, 2014.
Locations:
Granby, Connecticut (Filming)
Repository:
Library of Congress
Video Link:
---