---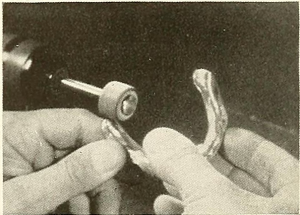 Date produced: 1941
Filmmaker(s):
Description:
"The term, "perfect," is not one to be given lightly, but The Ackley Lower Impression Technic, a dental study, earns such comment, because there is no other word that fits. Harry Coleman, the producer, here shows a complete mastery of the camera. The film, of greatest interest to dental technicians, carries brief, double exposed titles that make each progressive step thoroughly clear to those versed in the phraseology. The titles appear at the proper time, superimposed upon the scene but out of the field of action, thus serving as a visual commentary. To anybody who is interested in dental filming, this movie might well serve as a model of a technical film, for it features extreme closeups, work in areas of the mouth difficult to film and a lighting technique indicative of real study and much experience. The exposure, especially important in showing the slight variations of color in parts of the mouth, is unusually accurate. Rarely does one see so satisfying an accomplishment in films of this specialized type." Movie Makers, Dec. 1941, 564.
---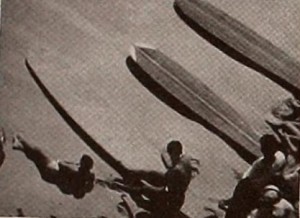 Date produced: 1941
Filmmaker(s):
Description:
"Dan Billman, jr., has told you in the September number of this magazine how he came to make South of Honolulu. What he could not possibly put into words is the outright and amazing entertainment value of this elaborate record. Hawaii, for the Billmans, meant far more than the Aloha Tower, Diamond Head and the Kodachrome set piece of weekly hula dancing. In their place this adventurous couple found — some 200 miles south of Honolulu — the calm beauty of native life, the exciting patterns of native fishing and feasting and the exotic loveliness of tropical blooms against their true backgrounds. For them, no filming task seemed impossible. Their achievements range from an amusing sequence of the "'sea going" cowboys of the Hawaiian coast, to a striking and incredible study of religious ceremonies within a Buddhist temple. Mr. Billman's beautifully filmed production, accompanied throughout with sound and music personally recorded in the Islands, has the full bodied stature of mature screen entertainment." Movie Makers, Dec. 1941, 564.
---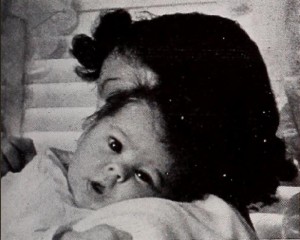 Date produced: 1941
Filmmaker(s):
Description:
"This year, Ten Best welcomes a baby picture to its select circle. Out of the large number of personal and family films submitted to the League, Linda represents the ultimate in child movies. Here, in less than ten minutes of running time, unfold some of the high lights of the first few weeks of a baby's life. Following a carefully planned scenario, Richard Fuller shows himself well acquainted with motion picture technique. Lovely settings are accentuated by superb lighting. Pastel pinks and blues, colors intimately connected with the nursery, predominate. Fine cutting, well chosen camera viewpoints, effective use of dolly shots and double exposures all attest to a sound knowledge of cinematic expression. Above all, there is a feeling of quality and good taste. At the advent of a tiny stork, ingeniously controlled by wires, Mr. Fuller begins pacing the floor and lighting one cigarette after the other. Then, the routine of Linda's early days is set forth in charming fashion." Movie Makers, Dec. 1941, 564.
---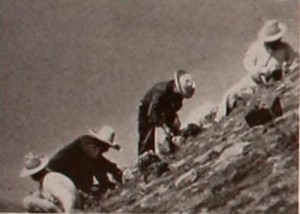 Date produced: 1941
Filmmaker(s):
Description:
"The immaculate camera work, incisive editing and attractive titling of Frank E. Gunnell have flowered into a new and superior beauty in Down Mexico Way. Here, in two full reels which seem like less, are all the standard Mexican Meccas — the capital city, the pyramids of Teotihuacan, Cuernavaca and the rest — each suavely sequenced and beautifully filmed. Added to these is a wealth of human interest, in smoothly planned records of such odd Mexican folklore as the self threaded needle cut from a maguey cactus, or the red dye concealed in the silvery cochineal wood louse. Mr. Gunnell's most superb triumphs, however, are in his moody and magnificent studies of Xochimilco and Taxco, Mexican communities which have beckoned to countless movie makers, but which only a few have answered with genuine eloquence and distinction." Movie Makers, Dec. 1941, 563-564.
---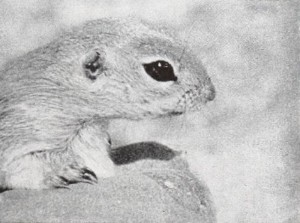 Date produced: 1941
Filmmaker(s):
Description:
"Desert Life is a painstaking and little short of amazing study of the unusual creatures that make their homes on the American desert. Its thoroughgoing coverage of the subject may be because of the fact that Henry E. Hird is an Easterner who approaches this cinematic exposition with a fresh viewpoint. Every shot in his color movie is clean cut and perfectly exposed, but the really unusual feature of the film is an unmistakable indication of the infinite patience which must have been Mr. Hird's as he stalked his prey. The lizards and reptiles of the desert are all here, just as they move and have their being; the gila monster, the little, darting lizards and the snakes, including the strangest of rattlers, the "side winder." The desert rodents are represented, too. Most remarkable are the ultra closeups which show the fangs of the rattlesnake and how poison is extracted from them. The deadly black widow and other spiders pose for closeups, too, in this comprehensive film. Then, to show the desert's beauty as well as its danger, there are some excellent flower shots." Movie Makers, Dec. 1941, 563.
---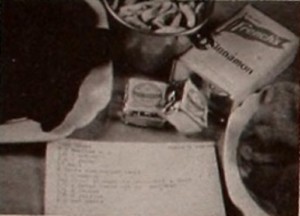 Date produced: 1941
Filmmaker(s):
Description:
"Christmas at our House reflects the joy that Mrs. Olaf M. Olsen must have experienced in making it. It is an utterly sincere and delightful record of old Norwegian Christmas customs, carried over and observed in the United States by second generation Americans. It presents, in minute detail, the elaborate cookery and decorations of Christmas in Norway. The recipe for each dish and the kitchen utensils required are shown in closeup at the beginning of the individual sequences. Each step in preparing the particular food is then presented in orderly fashion from start to finish. This pattern may sound prosaic, but there is a charm about this film that defies any feeling of monotony. The choice of camera viewpoint and the lighting and exposure in this movie leave nothing to be desired. In fact, the camera handling is so fine that mechanical factors cease to exist, and the spectator feels as if he were actually present within the scene, to watch the action. This movie's titles, done in color, are most attractive, while the editing of the entire picture is smooth and interesting." Movie Makers, Dec. 1941, 541, 563.
---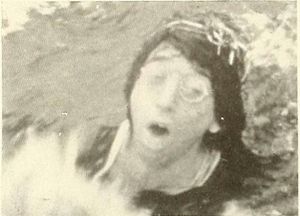 Date produced: 1941
Filmmaker(s):
Description:
"Take a movie camera and a sense of humor on a camping trip, and you may be able to produce something like Auntie in Moccasins. If you do as well as Joseph J. Harley has done, you will have a picture that will be a welcome surprise to any home movie audience. Auntie (played by a young man in the Charley's Aunt vein) is a maiden lady of early vintage who has been invited to go on a camping trip with her nephew and his girl friend. Her misadventures in the woods and on the water make up the body of the film. But, in spite of mosquitoes, in spite of falling out of a canoe and nearly dying of pneumonia. Auntie becomes a convert of the out of doors and, in the last shots, safely back home, she is seen treasuring a bottle of mosquito lotion. Auntie will try it again. The sequence of Auntie's rescue from the lake by the two youngsters is beautifully handled. The acting is convincing and the camera work outstanding throughout." Movie Makers, Dec. 1941, 541.
---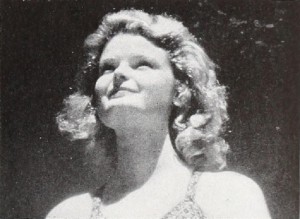 Date produced: 1941
Filmmaker(s):
Description:
"To the production of Hail, British Columbia!, Leo J. Heffernan brought the filming talent and the fertile imagination that have marked his previous pictures. But, in this film, he has surpassed himself. He has produced a travelog, a scenic film or a record of British Columbia that covers all the diverse high lights of that province, but which still has unity. He has made a movie that is technically superior to the best theatrical travelogs, and certainly more entertaining. Mr. Heffernan has two great gifts — the capacity to improvise sequences during his travels and the ability to invent amusing and apparently natural episodes that fit the theme of his picture. This latter gift is a dual one, for it includes the ability to direct actors — people whom Mr. Heffernan meets here and there and persuades to "take a part" in his movie. The continuity of Hail, British Columbia! is ingenious and suavely followed. A girl gets off a Canadian train at a way station, where she finds a "Mountie." To him, she puts the problem, "What should I see in British Columbia?" The Mountie is somewhat taken aback, but he gradually recalls things to tell a tourist, and the picture unfolds his story. Heffernan like, there is a surprise twist at the end, which we shall not spoil by telling. Discussion of Hail, British Columbia! would be incomplete without at least a mention of the magnificent logging sequence, the clever camera work in presenting a story of a bicycle ride, the beautiful scenic shots and Canada's blondes! This picture has everything!" Movie Makers, Dec. 1941, 541.
---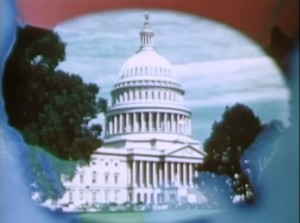 Date produced: 1940
Filmmaker(s):
Description:
"Bituminous coal is the major actor in The Power Behind the Nation. This sound on film color movie, made by Waldo E. Austin for the Norfolk and Western Railway Company, shows effectively the tremendous part played by soft coal in the development of the nation. The picture is well filmed and thoroughly integrated by an excellent narrative, while lead and end titles are appropriately double exposed on shots of moving trains, which serve to drive home the point that the railroad is the important link between the mine and the consumer. Exceedingly fine sequences of coal mining and well handled shots of the railroad equipment are high points. This film is a fine example of an industrial motion picture produced without the excessive equipment and appropriations sometimes thought to be necessary for such an effort. " Movie Makers, Dec. 1940, 604.
---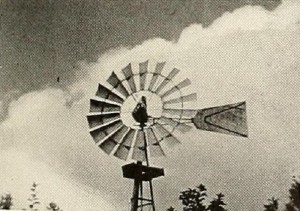 Date produced: 1940
Filmmaker(s):
Description:
"Simplicity and directness mark How to Use Filters, made by Kenneth F. Space for the Harmon Foundation. A teaching film must be free from overburdening theory. Mr. Space knows when to forget the deep dark secrets of theory and when to speak out about the actual, practical facts. His film was well filmed, and the subject matter was chosen to present the case clearly and in an interesting fashion. The user of a movie camera will learn more about filters from seeing this film than he can gain from reading many pages on the subject. It tells just what to expect from various filters and stresses the results obtained from their use more than it does the reasons why they work. Mr. Space's movie is one of the few educational films which are simple enough to be effective." Movie Makers, Dec. 1940, 604.
---
Total Pages: 198