---
---
Date produced: 1955
Filmmaker(s):
Description:
"Esther Cooke presents an outstanding motion picture. This colorful pageant, filmed against a background of majestic Austrian Alps satisfies in every respect. A masterful eye for beautifully composed scenes is evident throughout the film. The pageant is covered from such a variety of angles, one marvels at Esther Cooke's ability to record the vent single handed. The accompanying musical background and very informative narration are obviously the result of careful research and planning. Leo J. Heffernan narrates the film - truly a masterpiece among travelogues." PSA Journal, Dec. 1955, 34.
---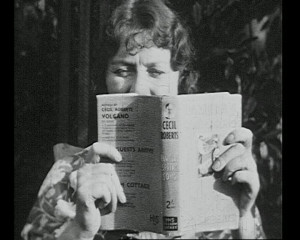 Date produced: 1935
Filmmaker(s):
Description:
"The first film produced by Laurie and Stuart Day in which they presented their holiday footage with a 'prologue and epilogue' and, if possible, with a theme. In this example, holiday footage taken by Laurie and Stuart Day in the Austrian Tyrol is prefaced by and concludes with scenes featuring Laurie and Stuart Day at home in Stoke on Trent in Staffordshire"(EAFA Database).

"[W]e read about the desirability of giving one's holiday films shape. So since then all our efforts have had a prologue and epilogue, and if possible a theme […]. This was first noticeable with a film of Austria called The Countess Receives, which was the result of reading a charming romance by Cecil Roberts developed from an advertisement by an Austrian Countess offering paying guests to her castle: "Sun, wild flowers, warm bathing, and dancing in the moonlight". As I actually saw this advertisement shortly after reading the book it naturally suggested the framework of the resultant "visit" (Day 1958).
---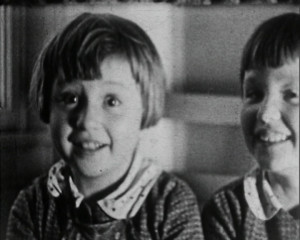 Date produced: 1933
Filmmaker(s):
Description:
"Documentary. The holidays of two young children, Heidi and Erika, in the area of the Danube. Shots of the landscape, bathing, playing with animals, visits to the abbey at Melk and a castle" (EAFA Database).
---
Date produced: 1966
Description:
"A rather thorough glimpse of the little town of Salzburg, Austria, is given to us in this well constructed little film. We find music, distinctive dress, churches, parks, and people. The narrator and the sound track go a long way towards amplifying the mood that is created by the visuals" PSA Journal, Sept. 1966, 36.
---
Date produced: 1932
Filmmaker(s):
Description:
A travelogue film from a trip to Austria.
---