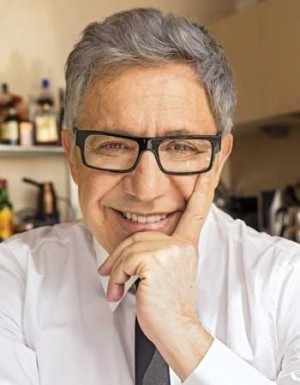 Zülfü Livaneli
Gender:
Male
Awards/Recognition:
Sinematek Dijital Sinema Kütüphanesi [Sinematek Digital Cinema Library]
Profession:
Author, Musician, Poet, Politician
Biographical Notes:
"Ömer Zülfü Livaneli was born in Turkey. Livaneli is perhaps one of the most outstanding figures in the cultural, artistic and political life of Turkey. With his songs, which have reached cult proportions, he has had an impact on many generations of Turkish youth. His 1997 Ankara concert was attended by no less than 500 thousand people. He also has had a formative influence through his editorial and movies. Besides being one of the foremost defenders of Turkish-Greek friendship, he has been a highly influential figure in Turkey's political life for the past 30 years with initiatives such as his mediation in the 1996 prison hunger strike that cost the lives of 12 prisoners. Livaneli was charged on a number of counts after the military intervention of March 12 and was held at a military detention ward for three months in 1971. Livaneli's songs have been recorded by well-known soloists in foreign countries. He has been giving international concerts and the London Symphony Orchestra has recorded his songs. His music continues to have an impact on Turks and non-Turks alike. UNESCO appointed Livaneli Goodwill Ambassador in 1996 and special adviser of Mr. Federico Mayor, the former Director-General of UNESCO. Livaneli is [was] a member of the Turkish Parliament."
Bibliographic Resources:
http://portal.unesco.org/en/ev.php-URL_ID=9906&URL_DO=DO_TOPIC&URL_SECTION=201.html (9 November 2019).