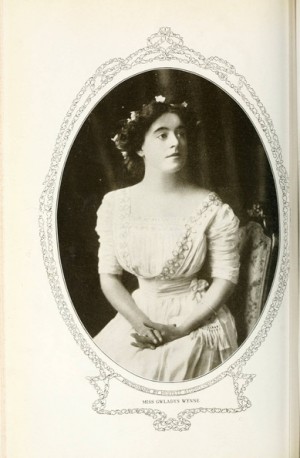 Gwladys Wynne Sills
Club Affiliation
Gender:
Female
Awards/Recognition:
ACL Ten Best 1936 - General Class
Fifth Annual Little Movie Party, 1934
Sixth Annual Little Movie Party, 1935
Seventh Annual Little Movie Party, 1936
Home Movies'
Annual Amateur Contest - Honorable Mention, 1942
Films:
---
Profession:
Actress
Biographical Notes:
"Mrs. Sills was an actress who played important roles between 1908 and 1920. She appeared opposite such figures as Henry Miller and George Arliss, and portrayed many Shakespearean roles."
Sills was from New York City, NY.
Bibliographic Resources:
"Gwladys Wynne Sills, 78, Ex. Actress, Dies in Paris." The New York Times. November 27, 1964.
Movie Makers, Dec. 1936, 523.