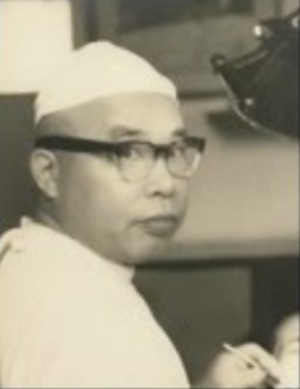 Wagoro Arai
Gender:
Male
Awards/Recognition:
American Cinematographer Amateur Movie Makers Contest, 1932 - Certificate Award, Animated Cartoon
Films:
---
Profession:
Dentist
Biographical Notes:
"Wagorō Arai (荒井和五郎, 1907-1994) was an early Japanese animation pioneer and contemporary of Noburō Ōfuji (大藤 信郎, 1900-1961). Inspired by the films of German animator Lotte Reiniger, whose pre-war films were shown extensively in Japan (Donald Richie, A Hundred Years of Japanese Film, p. 247), Arai and Ōfuji each developed their own brands of silhouette animation in the tradition of Japanese shadow plays and 19th century utsushi-e (写し絵 / magic lantern shows)."

Also referenced as Kazugoro Arai. Arai on Japanese Animation Filmography Project.

Japan's National Film Center holds Arai's films.
Bibliographic Resources:
Catherine Munroe Hotes, Nishikita Film Review: "Wagorō Arai: His World of Silhouette Animation," 2014.
Jonathan Clements and Helen McCarthy, The Anime Encyclopedia, 3rd Revised Edition: A Century of Japanese Animation, Stone Bridge Press, 2015.