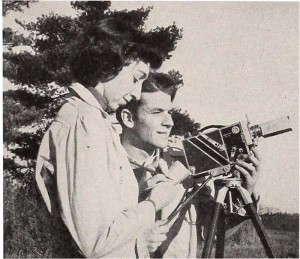 Judith Crawley
Gender:
Female
Awards/Recognition:
Hiram Percy Maxim Memorial Award 1939
ACL Ten Best 1939 - General Class
Films:
---
Biographical Notes:
Married to and often collaborated with F. Radford Crawley. Crawley is considered a pioneer in the Canadian film industry and was a former camera operator for the National Film Board of Canada.
Bibliographic Resources:
Movie Makers, Dec. 1939, 607.
See Library and Archives Canada's article on Judith Crawley.