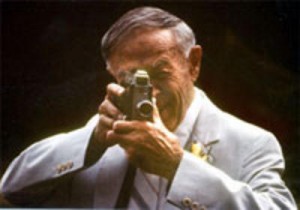 Thomas Archibald (Archie) Stewart
Dates active:
1928-1996
Club Affiliation
Gender:
Male
Awards/Recognition:
Northeast Historic Film list of titled amateur works
Films:
---
Biographical Notes:
"Thomas Archibald (Archie) Stewart (1902-1998), a member of the Amateur Cinema League, lived in Newburgh, New York. He developed a keen interest in aviation and automobiles early in life. The Stewart International Airport (Stewart Airbase) is located on land once farmed by his family, who later donated this property to the town of Newburgh. The Stewart family operated the Broadway Garage, Buick and Pontiac Sales and Service business in Newburgh, and Newburgh Motors, which sold Packard automobiles." oldfilm.org
Bibliographic Resources:
Archie Stewart's film are held at Northeast Historic Film.