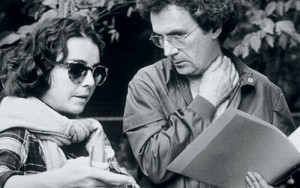 Claude Jutra
Gender:
Male
Awards/Recognition:
Second Annual Canadian Film Awards, 1950 - Best Amateur Film
Films:
---
Profession:
Filmmaker
Biographical Notes:
Quebec-born Claude Jutra went on to become an internationally recognized filmmaker and prominent Quebec cinema figure following his win as a 17-year-old amateur filmmaker at the Canadian Film Awards in 1950.
Bibliographic Resources:
Topalovich, Maria. "1950, the Second Year." A Pictorial History of the Canadian Film Awards. Toronto: Stoddart Publishing, 1984.