---
Date produced: 1970
Filmmaker(s):
Description:
"Film is mostly animated featuring toy cars and trucks on paper roads with paper trees. The highlights of the film are a roundabout, which is a type of circular intersection and signs which have more than one meaning. The film also includes a human man and woman who seem to be driving one of the cars" Archives of Ontario.
---
Date produced: 1964
Description:
"Film features trees and leaves, ducks, water, a statue, 2 women wearing coats, a bridge and some house-like structures. The garden was filmed in the spring/summer and fall" Archives of Ontario.
---
Date produced:
Filmmaker(s):
Description:
This film was produced at some time in the 1950s.
---
Date produced: 1967
Description:
"There Was a Tramp has, at first fade-in, a similarity to other tramp pictures, but the life breathed into the main character is what brings this film out of the ordinary and sets it apart from the rest. The story line becomes almost secondary to the acting of the tramp and his portrayal" PSA Journal, Aug. 1967, 36.
---
Date produced: 1964
Filmmaker(s):
Description:
"How Pine Trees Reproduce has some exciting scenes and some little known information on a subject few of us know much about. It could be a dull film, but Dr. Harlow's skill with camera and scissors has produced a most informative result" PSA Journal, Sept. 1964, 51.
---
Date produced: 1962
Filmmaker(s):
Description:
"As the snow begins to melt, the sugar maple begins to raise some of the water thru its roots. The rising water picks up a small amount of sugar to feed the tree in its new growth. We have learned how to rob the tree of some of this sweet water which we call sap. We boil off the excess water, leaving a syrup-maple syrup. The picture presents the story of gathering the sap and the reduction to syrup. A sweet subject and nicely handled" PSA Journal, Oct. 1962, 36.
---
Date produced: 1934
Filmmaker(s):
Description:
"'Moods of Nature' by Paul Brunford, recently won a prize in the Institute of Amateur Cinematographers' contest in England. Not only does Brunford show a fine sense of rhythm, but a keen eye for composition and a splendid sense of cutting and dramatic values in nature. This picture merely deals with a storm arising and then subsiding. Brunford uses both water and earth to show this. The smashing waves, bending trees and waving wheatfields combine to create his drama. His photography however, is something for which he is to be especially congratulated." American Cinematographer, Jan. 1936, 24.
---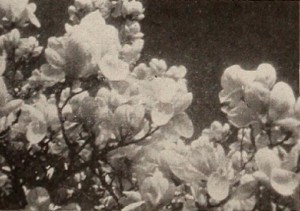 Date produced: 1946
Filmmaker(s):
Description:
"It is spring in Brooklyn, and Leo J. Heffernan has found a multitude of trees there. He opens the film with a sombre shot of New York's waterfront and skyline, to indicate the tense activity of a large city. A title suggests that those who live in the midst of this turmoil can find solace not far away. The film proceeds to the bounteous display of flowering trees in a large public park. Glowing shots of heavily laden branches against blue sky are interspersed with scenes of Sunday strollers wandering through shaded walks and falling petals. Mr. Heffernan has used to good effect his fine technical skill, and his color transitions between scenes are smoothly accomplished. Trees That Grow in Brooklyn is accompanied by a rhymed narrative written especially for the film by Mr. Heffernan." Movie Makers, Dec. 1946, 489.
---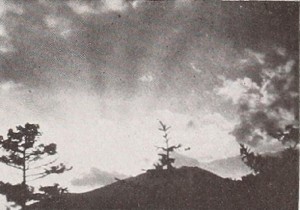 Date produced: 1943
Filmmaker(s):
Description:
"September Peace, Robert P. Kehoe will tell you, is a film which not only made itself but named itself. It is, patently, a product of this world at war, the unconscious reaction of a sensitive spirit too long abraded by the rough edges of conflict. In it, Mr. Kehoe has found again the lyric loveliness of field and flower, the beneficent sturdiness of great trees, the warmth and beauty of the slanting sunlight. Unusually effective scoring plays its part in creating this moving attestation to the joys of peace." Movie Makers, Dec. 1943, 478.
---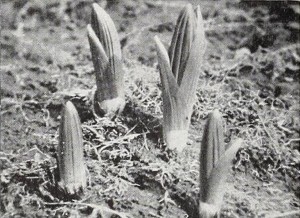 Date produced: 1942
Filmmaker(s):
Description:
"Most movie makers look about for suitable music for a picture, only after it has been completed. Herman Bartel, who produced Awakening, scores his films just the other way around. He listens to a composition that he likes until he thinks of picture material that will express its mood. Since Mr. Barters appreciation and selection of music are above reproach and since his ability to take a camera and a roll of film and make them sing is well known, we can only add that this is his finest film to date. It is very difficult to explain a Bartel picture. You can say that the subjects are flowers, trees, animals and the other common manifestations of nature, but what you must see to believe is that they have never been filmed in quite his way before. Mr. Bartel does not use parts of records and change from one to another with abrupt shifts in themes. Instead, he uses each record in full. In this film, the blend of picture and music is so matched that, in some scenes, reeds and bushes sway to the rhythm of the music. Needless to say, the camera work in this picture is superb. Other color films may be exposed as well, but they will never be exposed better because here is more than perfect exposure and lighting. Mr. Bartel has taken what existed and has made it say what he wanted it to say through skillful control of the devices at hand." Movie Makers, Dec. 1942, 489, 506.
---
Total Pages: 2