---
Date produced: 1950
Filmmaker(s):
Description:
"Ah! Wilderness: The stark beauty of remote mountain and plain areas, as yet untouched by the unrelenting surge of modern civilization, has been caught by Charles Benjamin's camera and Kodachrome film. Adapted from the book Stone Dust, by Frank Ernest Hill, Benjamin's film opens with scenes of mountain peaks and passes in winter- peaks mantled in snow, and trickling brooks that somehow have evaded the wintry grip of Jack Frost. The picture progresses in a like manner through Spring, Summer and Autumn, rendering a pictorial account of the ever-changing seasons in one of the few remaining wilderness areas of America. The picture discloses skillful camera handling as well as a talent for building interesting continuity through artful editing and titling." American Cinematographer, May 1951, 189
---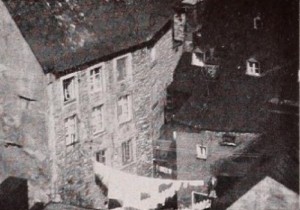 Date produced: 1948
Filmmaker(s):
Description:
"A schoolboy in need of material for a geography theme launches Five Days From Home, as Dad gets out the movie projector and shows Son the cine harvest of his summer holiday. Among the points covered in a whirlwind auto trip from New York to Canada are Quebec City, Montmorency Falls, a Canadian pulpwood mill and Ausable Chasm, in New York State. Mannie Lovitch's handling of these subjects is always competent, occasionally excellent. His inquiring camera found many scenes of quaint charm in the old St. Lawrence city, and his full scale visual treatment of the pulp mill is sustained in interest by a superb bit of scoring with modern music by Virgil Thompson. Of especial note is Mr. Lovitch's mobile cross-cutting of the three to four themes which make up his coverage of the usually difficult Ausable Chasm." Movie Makers, Dec. 1948, 493.
---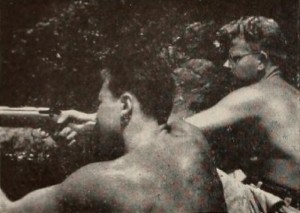 Date produced: 1947
Filmmaker(s):
Description:
"It takes a true craftsman to catch all the intimate and informal scenes that make a first rate vacation film, particularly when his exposure problems are complicated by the sunlight and shadows of a thickly wooded lake shore. But George Mesaros has succeeded in producing the sort of vacation record that most filmers only dream about. Mr. Mesaros has mastered his technical problems with an expert's hand and has turned out a stunning, vital movie of a summer outing in the Saranac Lake region. Faced with non-cooperative fellow campers, he had to be prepared to set up his tripod at a moment's notice; but the candid air of the proceedings on the screen is ample recompense for his vigilance. Bluff Island Idyll is a vivid testament to the importance of human interest and to the appeal of simple, everyday activities when they are properly sequenced and edited." Movie Makers, Dec. 1947, 513.
---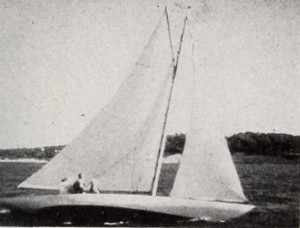 Date produced: 1944
Filmmaker(s):
Description:
"In Reflections, Henry E. Hird has followed the intelligent practice of revising footage shot when film was more plentiful, with the result that he has created a new and interesting synthesis by editing. On a winter evening, a man reflects on the joys and adventures of a past summer. Of an athletic disposition, he has swum, sailed and hunted. Interested in wild life, he has observed and filmed birds. From time to time, he adjusts a radio, to find music that expresses the moods of his reverie. Finally, he turns off the radio, the musical accompaniment ceases and the film ends in silence. With excellent cinematography and with a nice editorial sense, Mr. Hird has gathered interesting events into an entertaining whole." Movie Makers, Dec. 1944, 496.
---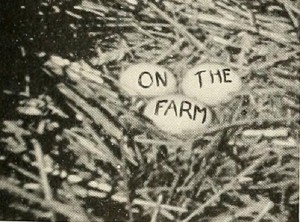 Date produced: 1940
Filmmaker(s):
Description:
"Sunlight and morning noises, the rich, sweet smell of clover, the hot grain fields at midday and windmills drawing water from the deep earth — these are part of the common life of an Ohio farm that two young girls, Marjean and Mary Elizabeth Headapohl, have put into their film, On the Farm. It is a record as American in feeling as Walderts Pond, even though unconsciously so. Innumerable closeups show the generousness of the earth in Ohio, whether in flowers around the house or in the grain and vegetables of the fields. Day after day, the imponderable clouds drift by. Peas are shelled for dinner; the cows are brought in from the pasture by the collie dog; the farm hands return to the barn after a day of harvesting wheat. There is little more shown, in substance, and presently the film ends. But it leaves one with a conviction that this simple way of life in America cannot easily be changed, and that, as long as people of good hearts make records such as this, we cannot wholly forget that the Republic was founded on the plough." Movie Maker, Dec. 1940, 603-604.
---
Date produced: 1935
Filmmaker(s):
Description:
"One of the most difficult of amateur subjects, a record of a child's vacation, is presented most ably in Adirondack Adventure, by Frank Gunnell, ACL. The photography was a joy to behold and showed quite clearly that a great deal of care and experience was back of it. Fine outdoor lighting, which made the most of every scene, predominated. The continuity of this competent picture was developed in such a fashion as to feature Mr. Gunnell's small son naturally and unobtrusively. Incidents which make up the picture are handled clearly and yet with a light touch. Only a movie maker would appreciate the fact that the sequences were far from casual but, instead, were staged carefully. The real charm of a summer vacation has been preserved in this fine picture." Movie Makers, Dec. 1935, 534.
---
Total Pages: 3