---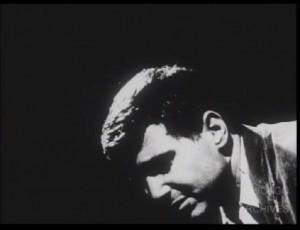 Date produced: 1966
Filmmaker(s):
Description:
"Traces the romantic relationship between a young man and woman (played by Klugman and Judy Harris) who meet in a downtown coffee shop; their nonstop dialogue fluctuates between playful psycho-babble and sincere attempts to relay their innermost feelings." Chicago Film Archives.
---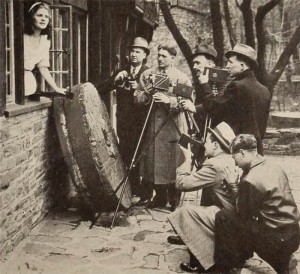 Date produced: 1938
Description:
An amateur club adaptation of Alfred Noyes poem The Highwayman. A "ballad of love and murder" that "emphasizes atmosphere and explores the sympathetic relationship between natural and dramatic elements". The poem "narrates the highwayman's secret meeting with his love Bess, a landlord's daughter, their discovery by a group of soldiers who hold Bess as bait for the highwayman, and her grisly death by musket...Throughout the poem the natural settings play an important role in amplifying its supernatural and dramatic content...Like its use of natural settings, a natural acting style was employed to set this film adaptation apart from its source materials and its rival media. Finally, the film's use of double exposure in order to create the impression of ghostliness in the tragic couple's final reunion marks a particularly cinematic solution to the problem of visual representation" Tepperman, 244-245.
---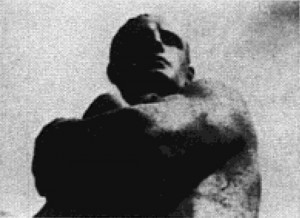 Date produced: 1965
Filmmaker(s):
Description:
"Vigeland on Life is a poetic study of the work of Gustav Vigeland, famous Norwegian sculptor. The narrator reads passages from the poetry of Kahlil Bigran, selecting excerpts from "The Prophet" while on the screen the camera gives us several dozen glimpses of Vigeland's statuary" PSA Journal, Sept. 1965, 50.
---
Date produced: 1959
Filmmaker(s):
Description:
"This time the Lawlers have produced a short-family picture in several parts. Each part is filmed to the interpretation of a poem recited by a very young voice, undoubtedly a member of the Lawler clan. The stories include the Shoemaker, the Bath, the Party, the Counterpane, snow (sleigh riding) and Hiding. A pleasing picture of the children accompanied by the voice of the little girl" PSA Journal, Nov. 1959, 48.
---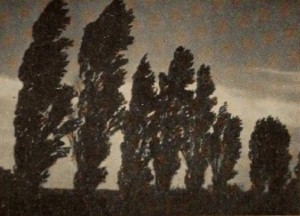 Date produced: 1949
Filmmaker(s):
Description:
"In Trilogy, Timothy M. Lawler, jr., submits an interesting and, for the most part, successful effort to match romantic verse with appropriately emotional scenes. For his verse, Mr. Lawler has used Kilmer's Trees, Malay's The Wide World and Shelley's Love's Philosophy. The moods of the movie footage are excellent. The verse suffers a little, however, because it is released on the screen (or in narrative readings) a couplet at a time, at varying intervals, thus breaking into the overall rhythm. On the whole, however, Trilogy is a good approach to an attractive and difficult ideal." Movie Makers, Dec. 1949, 471.
---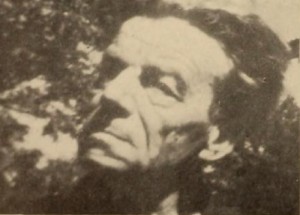 Date produced: 1949
Filmmaker(s):
Description:
"In this dramatization of James Whitcomb Riley's well known poem for children, Andy Potter chose a perfect character for the leading role. It is his fine acting that bolsters the spirit of the story and outweighs the uneven exposure of a few early scenes. Imaginative camera viewpoints and an interesting musical score give pace to what might have been a tritely sentimental production. Suspense is maintained where it is needed, and the settings, both indoors and out, have been chosen with an eye for variety. Quotes from the poet's verses serve as titles. The Raggedy Man is a sensitive portrayal of childhood pathos and drama." Movie Makers, Dec. 1949, 455.
---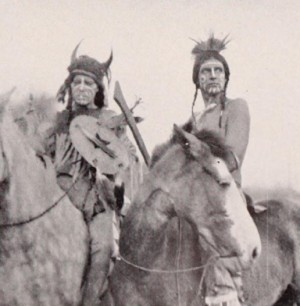 Date produced: 1934
Filmmaker(s):
Description:
"'Red Clouds Rides Again,' the 8mm picture by Dr. Loscher which was given first prize, was based on a poem that dealt with the pioneers crossing the desert. Its main action had to do with a wagon train being attacked by Indians. The manner in which Dr. Loscher handled this sequence would have done credit to a studio production. With only one wagon, three horses and six people at his command, he made it look like a production employing more in the way of properties and talent. His angles, his composition and his cutting are things for every amateur to observe. His story could have easily become hackneyed by poor cutting and editing, but he kept it moving at a fine tempo." American Cinematographer, Jan. 1936, 24.
---
Date produced: 1933
Filmmaker(s):
Description:
"It was based on Tennyson's poem and the scenes were made to fit the poem. This was very evident from the smoothness of the continuity. His photography secured a very high marking." American Cinematographer, Dec. 1934, 376.
---
Date produced: 1927
Filmmaker(s):
Description:
"The special award, also of $500, went to Kennin Hamilton, of 28 Maitland Street, Toronto, Ontario, Canada, for his visualization of Hood's 'The Dream of Eugene Aram' in 16 millimeters. Mr. Hamilton played the principal role of Eugene Aram, disclosing a graceful pantomimic skill. The photography was handled by K. A. Mackenzie. A Cine Kodak, using Kodak Safety Film, was used. Mr. Hamilton had no special lenses or equipment and yet he achieved some singularly beautiful shots. Nature supplied his lighting, even for his interiors. A stepplader served as a tripod." Photoplay, Jun. 1928, 136.
---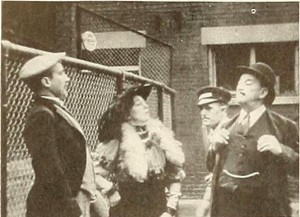 Date produced: 1940
Filmmaker(s):
Description:
"Devotees of the hilarious poem about the Lancashire couple and their son Albert would not fail to delight in Albert and the Lion, filmed by A. Scott Moorhouse. It portrays the misadventures of young Albert and his parents on their holiday at Blackpool, an English seaside resort. The story of how the objectionable young Albert, who carried a stick with a " 'orse's 'ead 'andle,'' was eaten by the lion is told in a highly satisfying manner. The scenes of the outlandishly costumed trio and their tribulations are timed to accompany a recitation of the poem. The characters are perfectly chosen and also outfitted to perfection. Although filmed at a Toronto zoo, the movie might well have been taken at the famous English resort of the poem. Mr. Moorhouse's handling of the players was masterly, and he made the best of his filming opportunities." Movie Makers, Dec. 1940, 601.
---
Total Pages: 2