---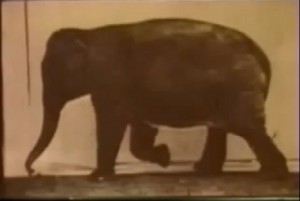 Date produced: 1968
Filmmaker(s):
Description:
"Between 1877 and 1885, an English photographer, Eadweard Muybridge, conducted detailed experiments analyzing human and animal motion using rapid photography. In 1968, John Straiton took the published works of Muybridge and created from them a fascinating and hilarious film. A tribute to the serious maker of the first nudie before the invention of movies." Canadian Filmmakers Distribution Centre.
---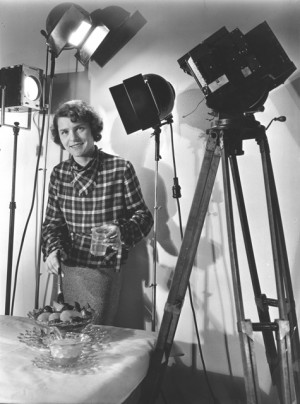 Date produced: 1936
Filmmaker(s):
Description:
"We Are All Artists, traces our experience of the aeshetic in the everyday; it begins by considering the related categories of beauty, art, and craftwork before moving on to suggest some of the many ways that modern art and design have made our world more beautiful. Offering a broad definition of art as any "skillful or purposeful endeavor," the film suggests that we are all artists to the extent that we exercise aesthetic judgement through a range of quotidian activities. The film presents a montage sequence showing a woman cleaning, men painting a wall, a letter being typed, and activities in gardening and pottery and then concludes by proposing that even "exercising the powers of selection" —as in purchasing a hat—makes use of some attributes of the artist" (Tepperman, 237-238).
---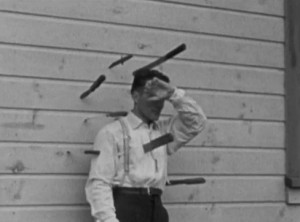 Date produced: 1938
Filmmaker(s):
---
Date produced: 1968
Filmmaker(s):
---
Date produced: 1967
Filmmaker(s):
Description:
"Black Book and Camera has good old George, you know George, photographing all the pretty lassies at the World's Fair. He then asks for their names and addresses so that he can send them a photo. Wouldn't a black book full of names and addresses be worth a pretty penny? W-e-l-l. . . George gets a lot of pretty pictures, but as for those names and addresses. . ." PSA Journal, Aug. 1967, 37.
---
Date produced: 1965
Filmmaker(s):
Description:
"Grandmother's Portrait is a documentary on the making of a modernistic, even abstract, metal "portrait" inspired by a photograph of the artist's grandmother. The artist doing the sawing and welding needed to construct the "portrait" is Kasperi Lofgren" PSA Journal, Sept. 1965, 50.
---
Date produced: 1962
Filmmaker(s):
Description:
"This takes us back to the Bijou days, the serial pictures, the villain with the mustache, and the slapstick comedy. It is a picture of several pictures, including lantern slides, and a soloist who sings to the accompaniment of a piano and lantern slides for the visual. A family goes to the 10¢ movie in the days which some of us like to look back to and reminisce as the good old days, before the talking pictures. This will be blownup to 16mm and included in the Package" PSA Journal, Oct. 1962, 34.
---
Date produced: 1961
Filmmaker(s):
Description:
"Mathew Brady, the historian with a camera, photographed everyone of importance including Andrew Jackson, Henry Clay, Edgar Allen Poe, Abraham Lincoln, and many battle scenes of the Civil War. This motion picture is built entirely of photographs by Brady and his cameraman. Mr. Southard has used the zoom lens and lap dissolves to create a feeling of movement, supported by a good sound track" PSA Journal, Oct. 1961, 49.
---
Date produced: 1947
Filmmaker(s):
Description:
"No matter how one feels about the outside cover of a magazine, George E. Valentine's The Inside Story of the Outside Cover will be a surprise. If you think that the production of four color engraving plates is a simple matter, you will do some quick revising of your thinking. If you have a certain admiration for the technical skill that goes into such work, that admiration is likely to be heightened by Mr. Valentine's step by step story of the creation of a four color magazine cover. Aside from the story it tells, Mr. Valentine's film is a real technical achievement because of the working conditions under which most of the shots were of necessity filmed. His peak sequence — a proof-press run analyzed in slow motion — was achieved by mounting the camera directly on the moving press. When you can do that, you're good." Movie Makers, Dec. 1947, 539.
---
Date produced: 1930
Filmmaker(s):
Description:
"The Art of Photo Engraving, 1600 ft., 16mm., filmed by Edward J. Schon, tells the story of photo engraving from the first step to the last. It makes the complete process clear to the nontechnical audience while its interest to the engraver is such that Mr. Schon was invited to attend the recent American Photo Engravers' Convention in Philadelphia to screen the film and speak on his experiences in making it. It is probable that this excellent amateur made industrial has initiated a series of similar films on the same topic. Because of the unusually careful focusing and consistently even exposure, in spite of the wide variety of lighting conditions met with in interior scenes, this film is photographically outstanding. The continuity, presenting the plant's operations in natural sequence, is commendable for its clarity, particularly in view of the numerous complicated processes featured." Movie Makers, Dec. 1930, 759.
---