---
Date produced: 1960
Filmmaker(s):
Description:
"Stan Midgley returns again, this time presenting the "Yellowstone Tetons and Glacier Park." In the wonderful northwest corner of Wyoming you can see spectacular mountains, beautiful lakes, canyons, waterfalls, wild animals and more natural wonders than a tourist can see in a month. There are superb pictures of most of the world's greatest geysers and the changes made by the great 1959 earthquake with before and after pictures. There is Earthquake Lake and its notorious landslide. The Cooke City Red Lodge Highway over the Beartooth Mountains —Ghost Towns and modern towns of Western Montana —Glacier Park, beautiful from the highway, incomparable from the wilderness trail. The ending comes in the golden glory of autumn." Central Union Reaper, Sept. 27, 1966, 3.
---
Date produced: 1966
Filmmaker(s):
Description:
Stan Midgley travels by bicycle through Utah in this "chucklelogue."
---
Date produced: 1951
Filmmaker(s):
Description:
"'Jeep Trails Through Utah' was produced by Stan Midgley with the use of a jeep rather than his faithful bicycle. He had to leave his bicycle at home, as the deep sands of Utah can only be traveled in a jeep. In his mechanical horse he criss-crossed one of the emptiest blanks on the American map. He leaves the traveled highways and goes back into the little known areas to find fantastically beautiful and unusual natural formations. He travels over sand-blown desert trails, up rocky mountain paths and through treacherous mountain gorges to produce a gem-like picture of Utah." La Canada Valley Sun, Sept. 9, 1971.
---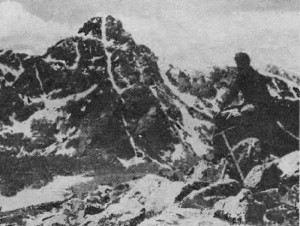 Date produced: 1958
Filmmaker(s):
Description:
"In a color chucklelogue Midgley will show spectacular pictures of Colorado today and give a nostalgic look into Colorado's colorful past. . . . The film features Denver, Pikes Peak, the Garden of the Gods, the Royal Gorge, Estes Park, ascent of Longs Peak, Trail Ridge Road, skiing at Aspen, and pictures of ghost towns and horseless carriages. Some of these pictures, filmed in excellent color years ago during the last days of the Narrow Gaugers, could never be replaced." The Clock Tower, Oct. 17, 1969, 1.
---
Date produced: 1959
Filmmaker(s):
Description:
"On bicycle and afoot, Stan Midgley, humorist and photographer, explored some of the more inaccessible points of the Canadian Rockies. The result of his adventures is 'Awheel and Afoot in the Canadian Rockies'." Battle Creek Enquirer, Oct. 16, 1959, 26.
---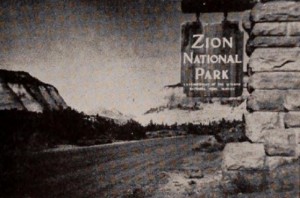 Date produced: 1946
Filmmaker(s):
Description:
"Mr. Midgley's production is a gay and picaresque saga of a 350 mile jaunt by bicycle along the highways of Bryce and Zion National Parks and Cedar Breaks National Monument. Distinguished camera work, pleasing compositions and imaginative treatment contribute to the film's success. Outstanding in the picture, however, are its crisp pace and lighthearted laughter at the cyclist's own wry adventures. Brightly executed titles and a restrained use of a fine "running gag" round out this altogether engaging travel study." Movie Makers, Jan. 1947, 49.
---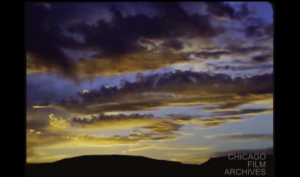 Date produced: 1950
Filmmaker(s):
Description:
"Edited travelogue footage of a trip down the Columbia River. Along with scenic views, industrial processes are documented such as harvesting grain, canning salmon, making plywood and the factory production of sweaters." Chicago Film Archives
---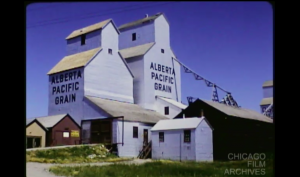 Date produced: 1956
Filmmaker(s):
Description:
"2 part edited travelogue film beginning in Ontario and working west to British Columbia, documenting the resources, landscape and recreation of Canada. Includes a large amount of natural scenery, but also diverse events such as fishing, a rodeo and water sports. Also gives a look into factories and resorts." Chicago Film Archives
---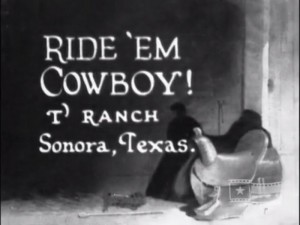 Date produced: 1929
Filmmaker(s):
Description:
"Produced by Edwin S. Mayer, this 1929 amateur film documents life and work on the T-Half Circle Ranch near Sonora. Ranch hands first herd cattle for branding and de-horning. Then, they turn to working the sheep, sorting them into separate classes before shearing wool. Later, the ranch hands battle a prairie fire on the property. In addition to outlining ranch operations, Mayer also introduces his family and colleagues. At the conclusion, Edwin and his wife Minnie join another couple to explore Carlsbad Cavern in New Mexico. The cave is now the primary attraction of Carlsbad Caverns National Park. Please note, this film contains a racist joke regarding African Americans. The Texas Archive of the Moving Image does not condone this language, but presents the film as it was originally created, because to do otherwise would be the same as to claim this discrimination never existed" Texas Archive of the Moving Image.
---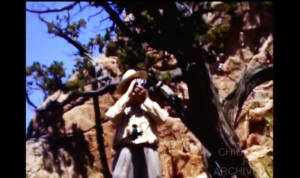 Date produced: 1962
Filmmaker(s):
Description:
"An amateur film made by and starring the husband and wife duo, John & Evelyn Kibar. After Mrs. Kibar asks Mr. Kibar to throw away his old collectables, or "junk," Mr. Kibar begins reflecting on past travels. Only later do we find out this travel sequence is actually just a dream." Chicago Film Archives
---
Total Pages: 5