---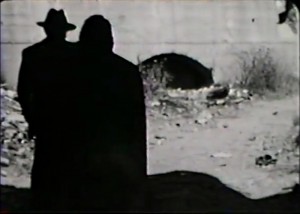 Date produced: 1933
Filmmaker(s):
Description:
"Story of murder during a treasure hunt." Movie Makers, Nov. 1933, 475.
---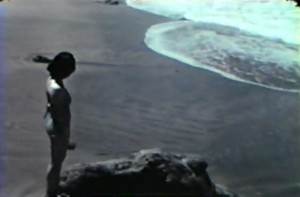 Date produced: 1938
Filmmaker(s):
Description:
"This picture, telling a dramatic story of a mysterious curse hovering over a stretch of lonely beach, was produced in Kodachrome and runs 400 feet." Movie Makers, Dec. 1939, 614.
---
Date produced: 1932
Filmmaker(s):
Description:
"Hansel and Gretel, an amateur photoplay version of the fairy tale being produced by Edward J. Hayes, A.C.L., Orange, N.J." Movie Makers, May 1932, 224.
---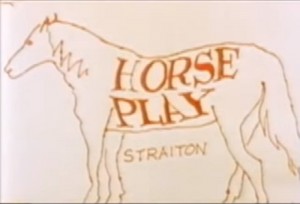 Date produced: 1972
Filmmaker(s):
Description:
"A half-horse, half-man pursues a young woman who turns herself into the same figure. Using a spare animation style, Straiton deals with a mythological subject that reveals his personal sense of humour. A beautiful film, set to original music, that is stunning in its simplicity." Canadian Filmmakers Distribution Centre.
---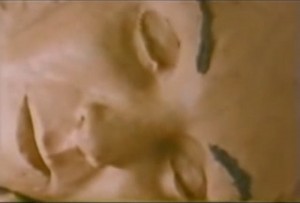 Date produced: 1970
Filmmaker(s):
Description:
"An exceptional portrayal of the world's creation, from a barren landscape to the emergence of the Woman and the Serpent, ending with Society as we know it. The film is technically unsurpassed in plasticine animation." Canadian Filmmakers Distribution Centre.
---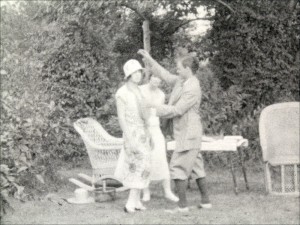 Date produced: 1925
Filmmaker(s):
Description:
"Mag the Hag" is a 1925 amateur fiction film shot and edited by Hiram Percy Maxim (1869-1936), founder of the Amateur Cinema League. It is one of the earliest amateur fiction films shot on 16mm in Northeast Historic Film's collections. It features Maxim's daughter, Percy Maxim Lee, in the lead role of Percy Proudfoot. oldfilm.org
---
Date produced: 1968
Description:
"The Legend of San San Ku was a practically unanimous choice as winner of the top award with its story of a Japanese legend. If the credits were to be removed from the beginning of this film, it would be hard to believe that it was not made in Japan. It was a very ambitious production for a crew of amateurs to undertake, and they came through with flying colors. Here's 20 minutes of Japan that is delightful to experience" PSA Journal, Oct. 1968, 48.
---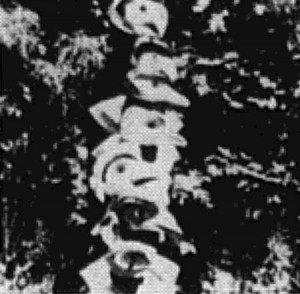 Date produced: 1963
Filmmaker(s):
Description:
"Raven and his creation of the world and its inhabitants is an old Indian legend. This version is skillfully portrayed in pantomime, costume and setting. The grace and skill of the actors, an excellent narration and music score, combined with imaginative use of the camera, make this an engrossing experience for the audience. One of the Ten Best, this film was awarded the Northern California Council of Amateur Movie Clubs' Trophy for the best scenario film and will be included in the package" PSA Journal, Oct. 1963, 40.
---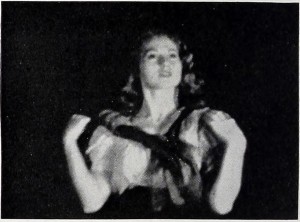 Date produced: 1945
Filmmaker(s):
Description:
"In The Alpine Vixen, a dramatic story based on folklore legend, Anchor 0. Jensen has raised 8mm. color filming to a level that movie makers in any width would do well to emulate. Particularly in the double exposed sequence of the Titian haired girl in a cave of crystals does he prove his skill with the camera. Mr. Jensen also achieves unusually pleasant outdoor lighting, both in close shots and more distant scenes. The film is accompanied by a narrative, to clarify the pictured story, interspersed with a folk tune played on an accordion, all of which is recorded on a sixteen inch disc. One might have hoped for more somber music to match the menacing mood of the early part of the film, but the accordion tune is in keeping with the climactic scenes of the festive villagers. Infelicities of modern accouterments which would have marred the spirit of the legendary tale have been judiciously avoided." Movie Makers, Dec. 1945, 494.
---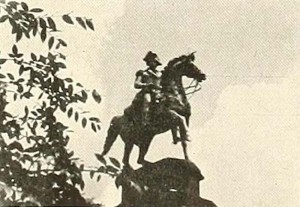 Date produced: 1937
Filmmaker(s):
Description:
"To love a place so well that you can film it so well that the result becomes commercially sought is not the happy fortune of every movie amateur. Waldo E. Austin's Richmond Under Three Flags was paid for by the Morris Plan Bank of Virginia, in Richmond, and is distributed by the Virginia Conservation Commission. Here, a man of culture and a filmer of exceptional care and refinement has given us his own home, lovingly and interestingly presented, with a happy quota of cinematic ornaments. The pace of this accomplishment is leisurely, as was the Old South, yet its manner is modern, as is the new Richmond. In the title wordings, Mr. Austin is especially fortunate, avoiding banality on the one hand and '"fine writing" on the other, with just enough rhetoric to give the flavor of one of the country's most rhetorical centers. The interior scenes of public buildings have been accomplished with an apparent effortlessness that conceals a great deal of effort. Here is the publicity film in its most suave expression." Movie Makers, Dec. 1937, 627-628.
---