---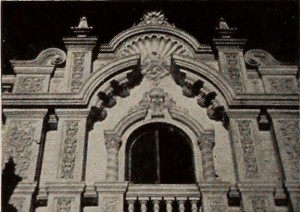 Date produced: 1946
Filmmaker(s):
Description:
"Item is a film production of Dr. and Mrs. Willinsky's trip to Lima, Peru to attend the 5th International Assembly of the International College of Surgeons. Footage of assembly delegates, landmarks and the local population are interspersed with captions added by Dr. Willinsky. Included are scenes of assembly delegates near Lima's Workman's Hospital, Sadie visiting the home of the assembly's chairman and entering the palace of Peru's president for a luncheon, sights along the streets of San Martin, cathedrals, shots taken from a moving train, and images of the Ricmac River from a nearby road." Ontario Jewish Archives.
---
Date produced: 1937
Filmmaker(s):
Description:
"Fundraising film about Queen Alexandra Solarium for Crippled Children at Mill Bay, near Victoria." (Duffy, Camera West)
---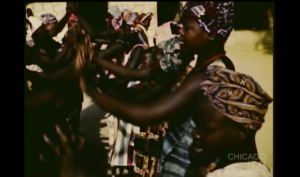 Date produced: 1947
Filmmaker(s):
Description:
"Silent film set in a small African village. The King takes his young son, the Prince, on a journey to teach him lessons on how to be a great leader by showing appreciation and care for the people they rule. The King guides the Prince to help care for the ill suffering from leprosy, learn skills like farming the land, making clothing and building shelter, and enrolls him in school to get an education and learn religion. The film shows many skills and medical processes of African villagers in detail from start to finish." Chicago Film Archives
---
Date produced: 1971
Filmmaker(s):
---
Date produced: 1969
Filmmaker(s):
---
Date produced: 1966
Filmmaker(s):
Description:
"The Model Anesthesiologist is a clam bake purely for fun by a group of the medical brotherhood who are having a sort of jam session in their own way with their own tools, and they are willing to let the camera record it all for posterity. They sing, they clown, and they poke holes in the back of some poor victim as they burlesque their workaday world" PSA Journal, Sept. 1966, 34.
---
Date produced: 1964
Description:
"The MPD Community Service Award sponsored by Norris Harkness, Hon. PSA, FPSA, was won by the 8-16 Cine Club of Detroit, Mich., in recognition of outstanding efforts in producing an instructional film on diabetes for the Michigan Diabetic Association. Titled If You Have Diabetes, this 700-foot 16mm production is designed to aid persons who have recently discovered that they have diabetes, in learning to keep the disease under control. The project was initiated by an 8-16 Club member who is a diabetic. The script was written by another club member with technical assistance provided by physicians on the staff of a major Detroit hospital. All photography, acting, editing, etc., was done by club members" PSA Journal, Sept. 1964, 51.
---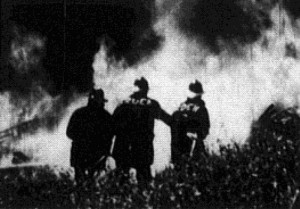 Date produced: 1961
Description:
"Civil defense is the theme and purpose of this bit of realism-disaster, fire, dead, and injured. How the emergencies are met through planning and co-ordination of the fire department, police, medical corps, volunteers, and ham radio operators. The film is descriptive of the hundred and one things that must be coordinated to meet a disaster. A good civil defense picture" PSA Journal, Oct. 1961, 49.
---
Date produced: 1959
Filmmaker(s):
Description:
"Excellent documentary of the care and treatment of (cerebral palsy) spastic children. The very thought of the subject may bring us sharply to the realization of our good fortune. The picture handles the subject with fine touches of human interest and may cause us to feel thankful that there are those who will devote their time and energies to this work. It must be tremendously rewarding to see the children learn to walk and do things under their own power and control. A truly enlightening picture" PSA Journal, Nov. 1959, 48.
---
Date produced: 1959
Description:
"The Valley 8mm Club of North Hollywood has turned toward drama for its newest scenario production. A touching story of a sick mother in rather meager circumstances and in need to medical care. The youthful daughter and the druggist carry out the leading roles with effective realism. There is a remarkable accomplishment of lip sync as needed in a few places through the use of strobe-tape. The dramatic ending completely detaches us from the mother's illness" PSA Journal, Nov. 1959, 47.
---
Total Pages: 4