---
Date produced: 1948
Filmmaker(s):
Description:
"Oolichan fishing; the preparation and rendering of oil from oolichans by the Kwakiutl [First Nation]." (Camera West)

The oolichan or eulachon, sometimes known as the "candlefish," provides an oil or grease which is a historic dietary staple of the First Peoples of the Pacific Northwest.
---
Date produced: 1938
Filmmaker(s):
Description:
"B&W: views of Arrow Lakes scenery from a sternwheeler; arrival; the "Minto" at dock. Two men travelling by packhorse in the Lardeau. The steam tug "Beaton". Sequence on gold mining in the Cariboo, with footage of a hydraulic mining operation. COLOUR: Vancouver; Lions Gate Bridge and Stanley Park approach; city skyline. Trip on the steamship S.S. "Catala": views at sea; approaching settlement; people meeting the boat; log boom and sawmill adjacent to the dock. Alert Bay: views of village, store, homes, etc.; Indian children at play; schoolgirls in red sweaters [from St. Michael's Indian Residential School]; steamboat arriving; many shots of totem poles, graveyard, etc. Fishing fleet in harbour, preparing nets, and heading out to sea. Fishboat crew hauling in net full of thrashing salmon, and brailing them onto boat. Other fishboats setting their nets, hauling in salmon. Fishboat crew unloading salmon onto conveyor; shots of cannery wharf, female cannery workers. Savary Island: family vacation scenes; lodge; children at play; adults playing golf on beach at low tide; departing on a boat trip." (BC Archives)
---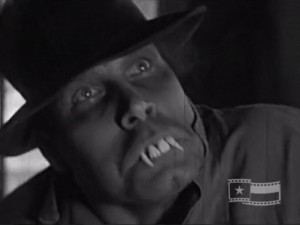 Date produced: 1964
Filmmaker(s):
Description:
"This amateur horror film, made by longtime Austin resident Ramon Galindo, follows a group of kids as they go fishing. When one girl falls and injures herself, she is taken by a Frankenstein-esque villian to an abandoned, rural house where he prepares a potion to give her as she lays on skeleton bones. When the girl makes a run for it, her friends and a sheriff's officer join in to help rescue the girl and capture the villain. This film was made in 1964 with children from Austin's Travis Heights neighborhood. Austin local Chris Crow plays the villain and commissioned the music for the film locally. It was shot in Hays County between Kyle and San Marcos, Texas" Texas Archive of the Moving Image.
---
Date produced: 1930
Description:
"Film is made up of a variety of short segments. Included is clip of a man fishing in an old mill stream, a New Year's Eve party, people toboganning and skiing, a time lapse of a cigarette burning, the Toronto skyline, and Niagara Falls" Archives of Ontario.
---
Date produced: 1946
Filmmaker(s):
Description:
"The coho and spring salmon trolling industry of Vancouver Island's west coast. Includes footage of boats, types of tackle, catching and cleaning fish, buying stations, delivery to the wharf, etc. The packer Co-Operator II is shown." (BC Archives)
The film was shot between 1941 and 1946.
Additional credit: "Produced by the British Columbia Provincial Fisheries Dept."
Additional credit: "This picture was produced with the kind co-operation of the Kyoquot Trollers Co-operative Association."
---
Date produced: 1945
Filmmaker(s):
Description:
"Shows the salmon spawning cycle, methods of commercial purse-seine and gillnet fishing, and processing of the catch at the cannery; includes footage of an "Iron Chink" salmon butchering machine. Filmed at unspecified locations on the BC coast." (BC Archives)

Additional credit: "Produced by the British Columbia Provincial Fisheries Dept."

---
Date produced:
Filmmaker(s):
Description:
This film was produced at some time in the 1950s.
---
Date produced: 1941
Filmmaker(s):
Description:
"Harriet Gerry shot this film during an automobile journey from Rosedale to Williams Lake and Soda Creek on the Cariboo Highway, and part of the return trip via the Dog Creek Road, in the summer of 1941" British Columbia Archives.
---
Date produced: 1922
Filmmaker(s):
Description:
"The filming of "Nanook" was almost an accident. It was not until his third exploration trip into the North in 1913 that Mr. Flaherty packed in his kit the necessary apparatus for making a motion picture of the life of the Eskimo. For a year and a half he lived among them as an engineer and explorer and his admiration for their life, their games, and their struggles, grew on him slowly. He was immersed in enthusiasm. He knew they made fine film stuff. Then, after months of hard work, his precious film was drowned while crossing a rotten ice stream within twelve miles of the journey's end. Undaunted, he made new plans immediately for retaking the picture. His next trip to the North, made especially to take the film, was completely successful. He did away with episodic filming; he built his first camera entity," Amateur Movie Makers, May 1927, 7.
---
Date produced: 1934
Filmmaker(s):
Description:
"A travelogue extolling the virtues of New England as a vacation spot. The film shows people swimming at York Beach; visiting a lighthouse; going deep-sea fishing on the "Pearl" with Captain Brewer and visiting Bald Head Cliff for clams, and Cape Neddick for a close-up look at marine life. The tourists appearing in the film may be the Crawley family. York Beach is located in Maine" Library and Archives Canada.
---
Total Pages: 4